Narrative | Creation | Relationship
As my practice evolves within the landscape of ECUAD, I have begun to investigate the relationship that I have as a designer with the environment around me. Now based on the west coast of Canada, my practice is becoming informed by nature immersion and our *often* non-symbiotic relationship with this. It made me want to dig deeper into the subject of relations.
For this action, I have gone a step further with my materialization in 'Wunder Kammer'. I began to look at all these objects, and see that they each can be tied to each other in narrative and relations. To highlight this I have chosen two and examined the relationship they can have with one another.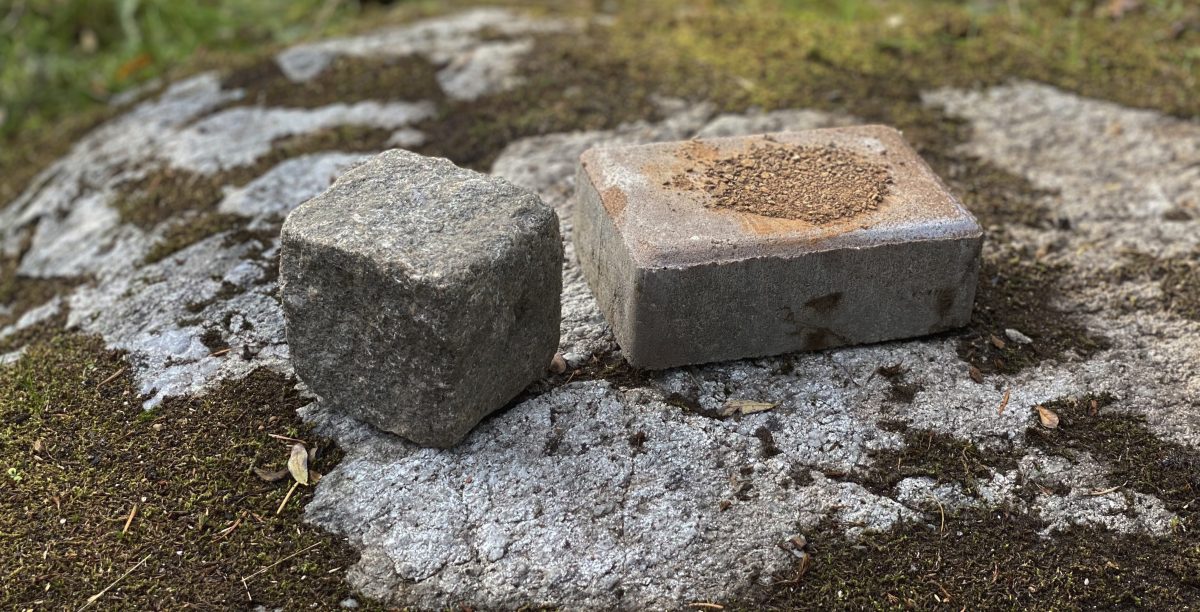 For one object, I chose a paving stone from Gothenburg, Sweden that I brought home with me to Canada. These are the stones that line the streets and I chose this stone from a pile that I found in my first home in Majorna.
The second object(s) I chose were stones that I found while hiking with my daughter on Salt Spring Island. I used the Swedish paving stone to crush these stones, and created a paint out of this dust. For audio I used a recording I had made at the tram stop at Stigbergstorget on my way to school at Högskolan för Design och Konsthantverk – The Academy of Design and Craft at the University of Gothenburg.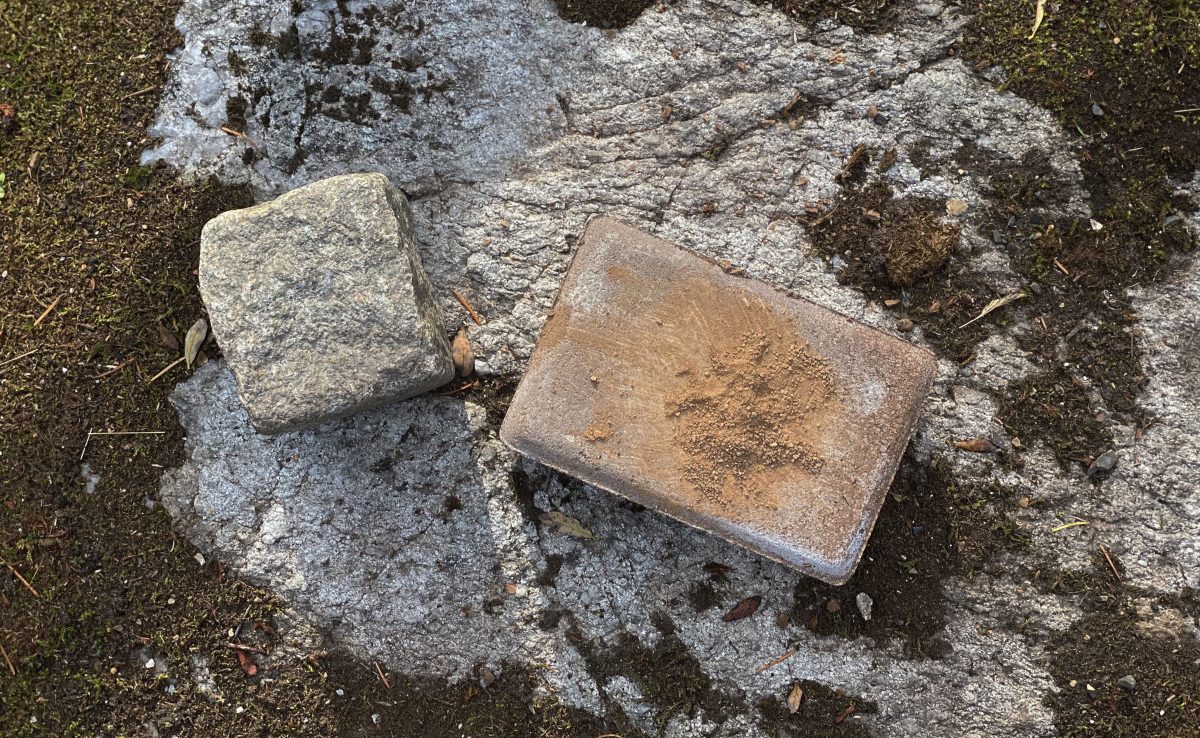 Two things, when working together, can become one. This action create something new. You can look at this action in the perspective of breaking something down, or building something new. It can also be both simultaneously. As a designer, I also go through the process of breaking down barriers | boundaries | ways of thinking, and building pathways | systems | new ways of thinking.