INVESTIGATING MY WARDROBE
There is a curfew in my city I can't go out much. I tried to get inspired to do an action with things around me. I picked out a few tops and pants from my wardrobe, about 40 random pieces.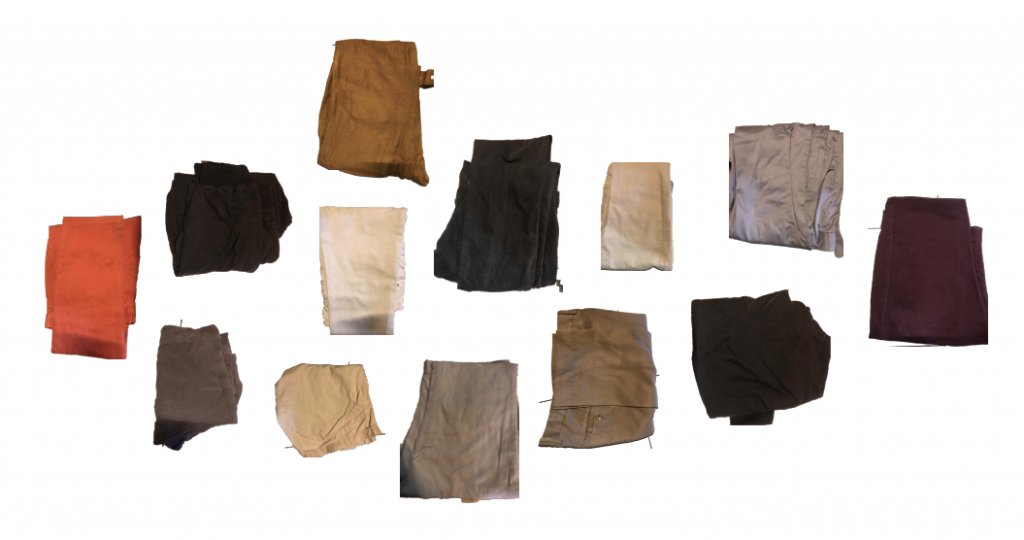 I tried to remember where did I buy them from, when, and how much I paid for them. I made a list of it.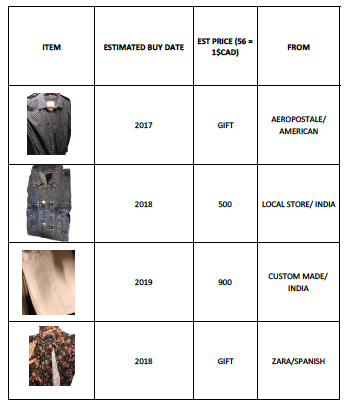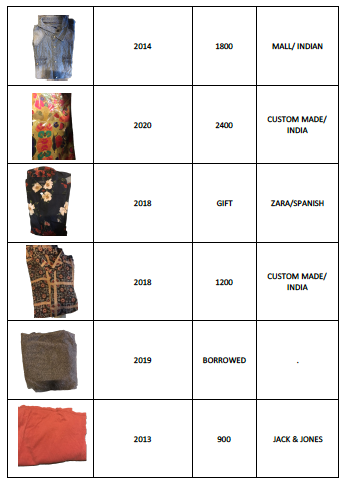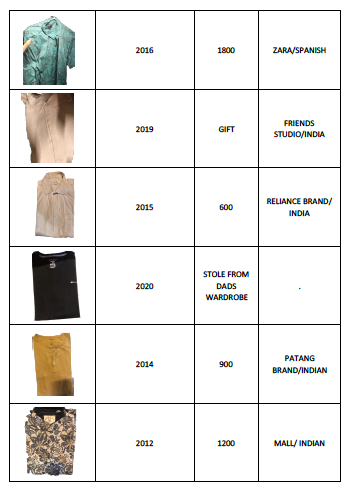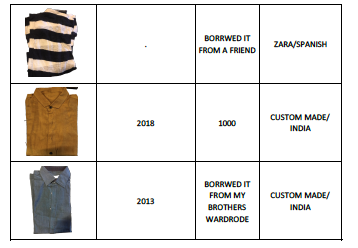 Of these random top's I picked out:- I spent 7,900 RS for 6 pc on local stores, 6,200 RS for 6 pc on local/national brands, 7,400 RS for 7 pc on international brands. 6 pc were gifted to me 6 pc were hand downed to me by my friends because I loved them.
What I realized while doing this exercise, the price is kinda similar if I buy from national or international brands or even if I get them custom-made. But the pieces I loved the most were the custom made ones and the ones hand down to me, I had feelings for these pieces because I know whos making them, I bought the natural fabrics, I was more involved in the making of it. And for the hand downed ones, I knew who wore it before, I like it that they were a little worn off, for me it had character and feelings attached to it . I am more keen to buy more custom made pieces as it gives back to my community and I actually love these items.
These are some fabrics I had bought for my Mom, but I think I am now going to make shorts and pants out of them. They are all made in cotton and natural dyes. Sorry, Mom!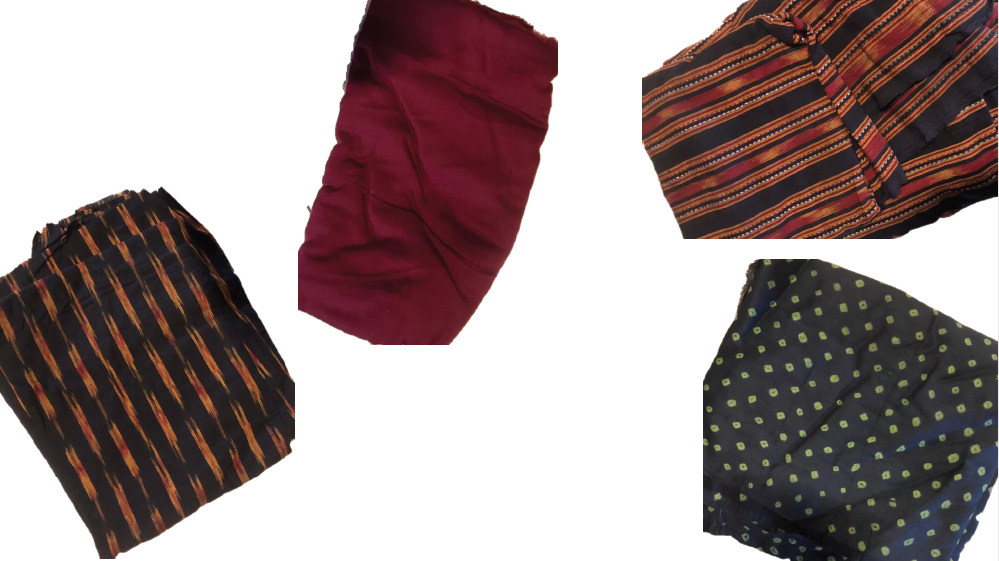 I have a habit while getting ready, I open up all the ironed clothes and try a few of them and see what looks nice….And then I windup ironing all the unused clothes again. I thought what if I had little cut-outs of these clothes I could try matching what combinations would work best for me. Instead of trying out all the clothes. It would save up so much time and energy. so below is a little mockup I have made of a few clothes.
please bear with me the color printouts are at the printers shop I will get it in a few hours. I will make ting cutouts of it. If i don't make it in time for the submissions see the below for a brief idea of it.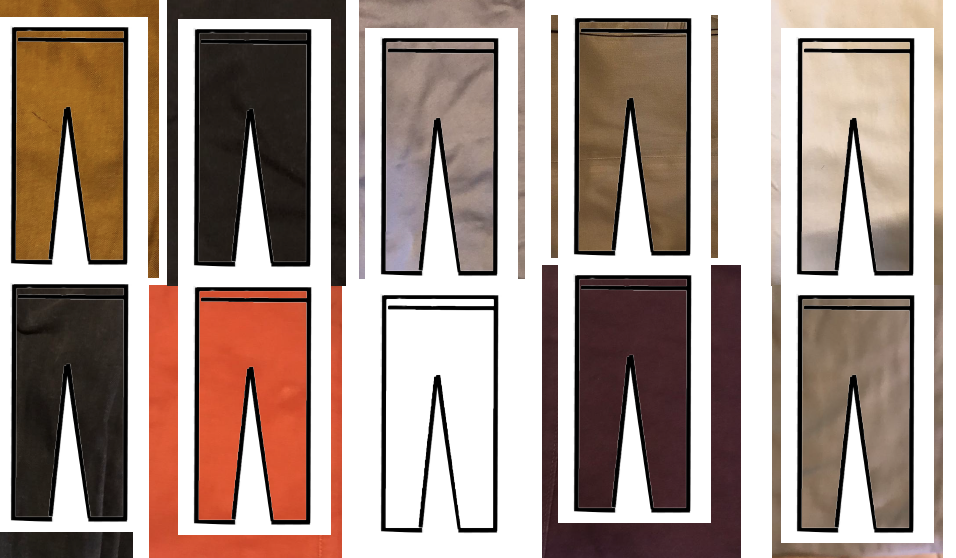 Cutouts images below once I get the above print from the printer shop