The theme for now: Design as a diary
Definition: design intentions can be poetic in a diary scenario, what kind of memory it brings up when the designer sees this; design can be a hard disk of the designer's memory; different period of thinking reflects on designs.
the scale of thing how we hold and record things
what changes the form we design
preciousness in design
Project manifesto: To fully experience the magic of materiality within physical life and bridge the notion of the outer and inner self. To define my understanding of furniture design in terms of cultural, emotional, and intentional values. To externalize the interior of self-understanding. I believe there's a special nourishing relationship between the user and the object but also between the maker and the object itself. I think I've achieved this through the summer practice and the interaction with materials is showing me many surprises.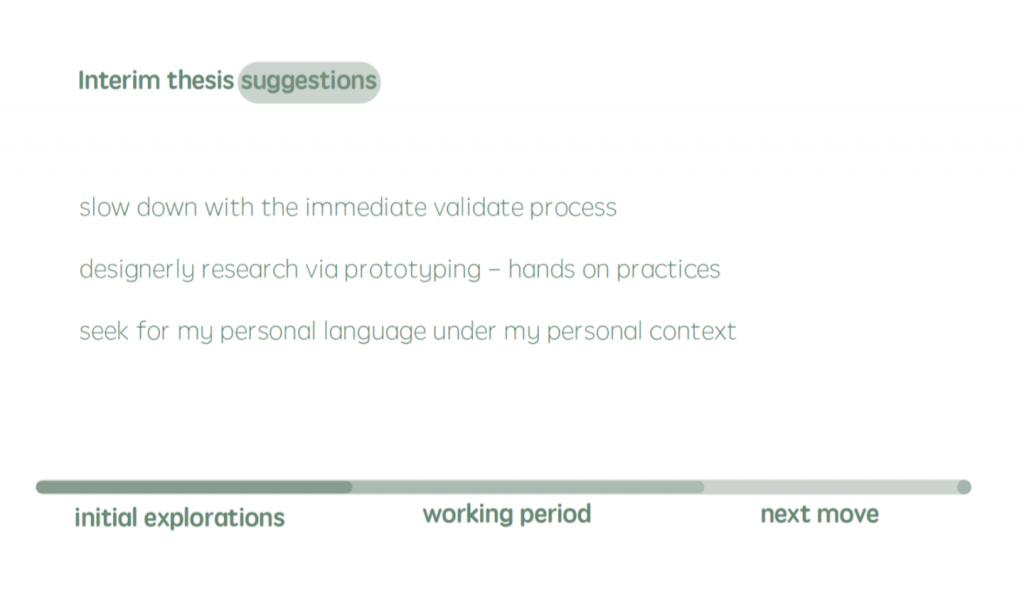 Main methodologies I've used this summer are research through making, designing through experiencing, sketching and prototyping.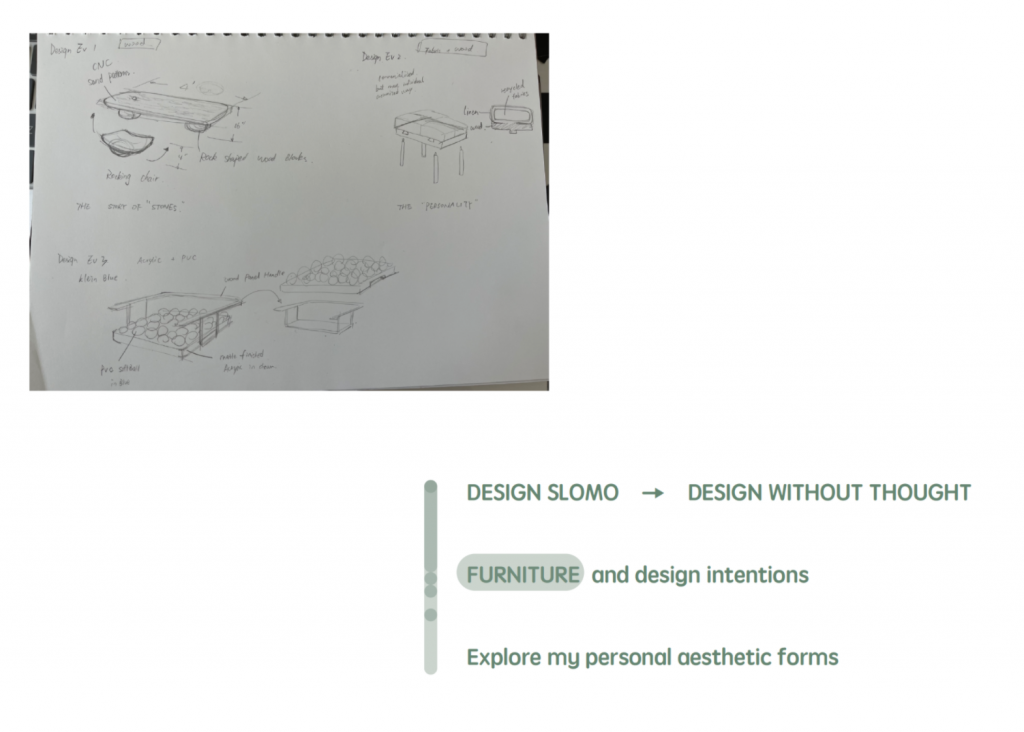 Two keyframes happening this summer, the first one is the shift of my design intentions, I release myself from the way I used to think design is. Design as a diary can fit into any designer's work, and take some time to feel the emotional bond within the design.
The other one is to fully experience the magic of materiality and build a nurturing relations as seeing design as a tool to record the experience