I was invited to a RA interview for KGMS position to incorporate squamish language into day to day interaction project with Zach, Anji and Marissa.
Besides being far physically what harm our interactions and our co-creation process to deeply understand teachers, students and community needs, I've been experiencing a lot of good strategies of co-design and exchange through screen with my colleagues during classes and with our actions. So, it's not the perfect situation but it is for sure, viable.
In addition to that, This interaction would be highly necessary to create our actions and materials together.

My first suggestion to the project was learning through experience, that could be a food experience, a festive, music, dance experience what would approach students to a different (or not) culture and language. Hopefully they would to interact, give a try and things would try to make sense for them. If not, we would ask for suggestions, improvise another actions and try to understand what really motivate them.
For little kids, experience is just the way they live and act, everything is new and everything is interesting, quite easier to have their attention. We can explore all their senses, for example, in the food experience: stories about that dish, its ingredientes, feel the ingredientes, paint with the ingredientes, its source, where they grow…

"Food is an expression of terroir, the place, ground or earth that we are most identified with. It is also a potent storytelling medium."(Action 2)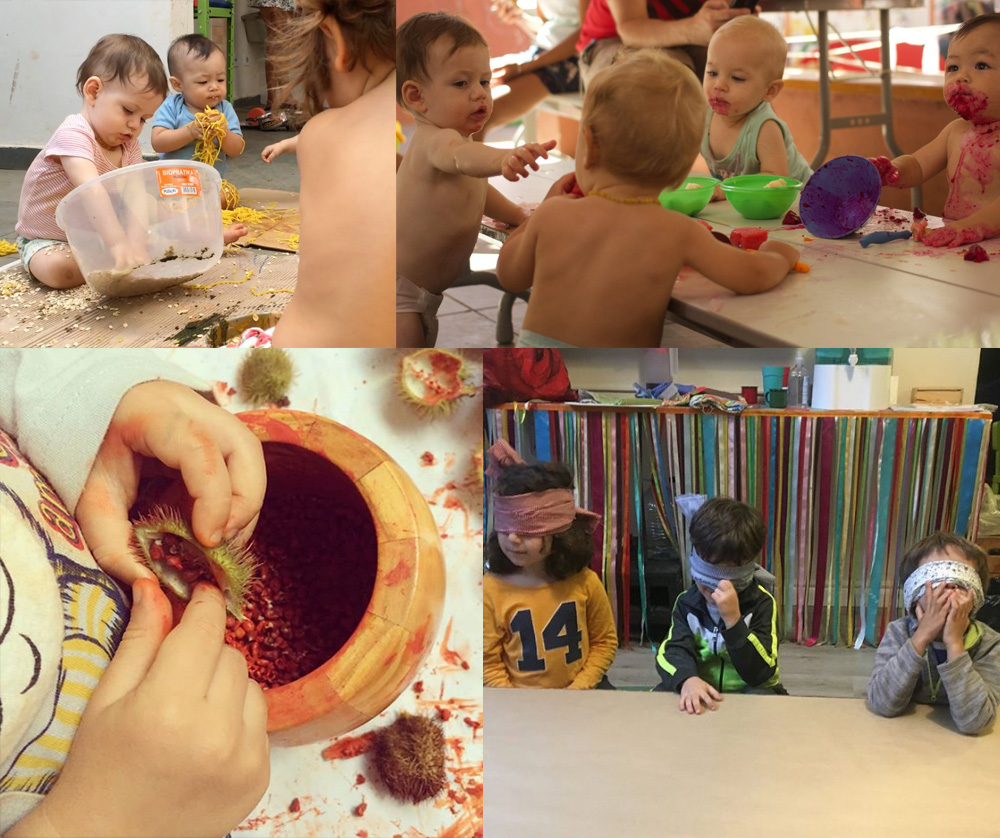 I also suggest a grandparents visit to tell and share their culture, knowledge and tips for life 🙂 Past is full of valuable social and cultural resources.
For the older kids and teenagers, maybe a more "party experience" with music, food and dance…the key point would bem always to find this connections… where their real interests are. Field trips are also a good suggestion to engage them. I believe adolescents need more appeal to engage with, added to maybe a print material, or video or presentation that would materialize what they've learned from that.
After the interview, much more ideas and approaches came through. I'm reading "Paulo Freire, 1968, Pedagogy of the Oppressed" for my dialogue bibliography and what Freire suggest on his method is the same I heard at a "Democratic school"that I visited for my son and also what I was trying to achieve on my suggestions above. His method is based on finding a connection with students, to make sense, to make learning an pleasurable and necessary action.
He literate adults by finding the right words (he calls them generator words) to work with them and not using regular books, and words that have no connection with their everyday life and interests. Consciousness is his turning point.
I heard an exemple from the democratic method that was a boy who "couldn't write and read" so he felt really low self- esteem, he thought he had a problem…so they found out he loved buses, and riding them. Then, he realised he "needed" to read, so he could recognise bus signs. He found a real reason for that knowledge and learned to read through bus signs and not regular word as APPLE, and BOOK etc..

"Education doesn't change the world. Education changes people. People change the world." Paulo Freire

INSIGHTS:
What does it mean to design for people who are not like us, even before we ask whether we should design for people who are not like us?
What does it mean to design for people who have different histories, different backgrounds, and different commitments from us?
What does it mean to design for people who might relate to the world differently from the way we do? (Ansari, 2019)