I will investigate engagement through the action of playing.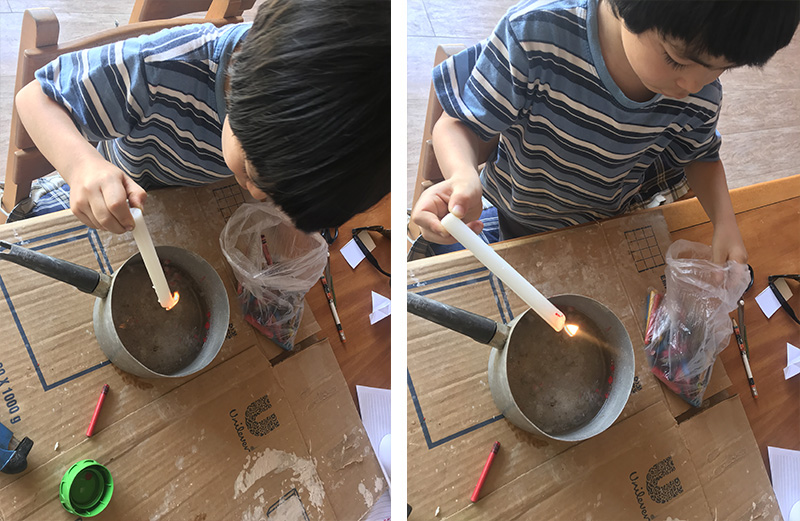 Through this action I propose to recognise actions that would encourage engagement, a real will to participate and contribute while playing with my 5 years old son.
Experiment 1 – Making a floating mandala with candles and crayons
I asked him what would he think of doing that activity that he did before at his school. He was really excited, helped me preparing the material and when it started, he realised the real experience was with color candles, and the I tried to exchange by crayons but it didn't work quite well. He was frustrated and after that, just asked me to keep doing it, he wasn't enjoying it.
INSIGHTS- Plan your activity in advance, test it before, so you don't get expectations broken.
"Do I have the tools to do your best? so I don't get frustrated?"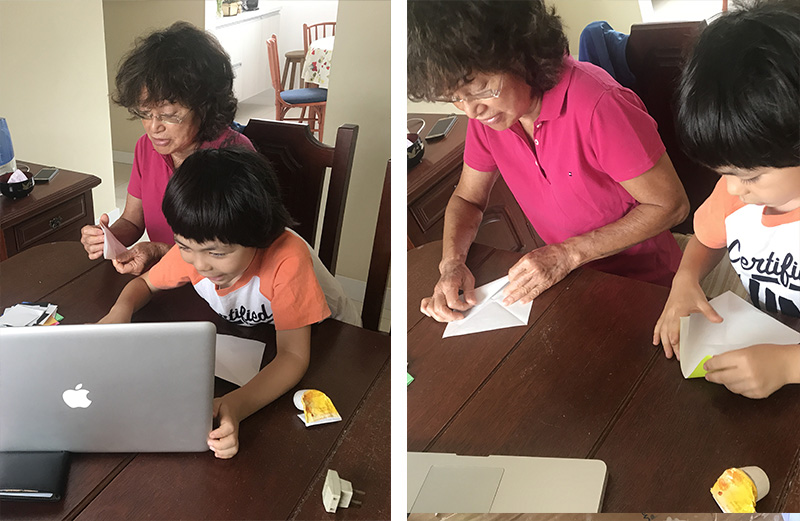 Experiment 2 – Origami with my aunt
He was really excited to look through the computer and see all the options he had to make. We explained all the process, chose the color papers and the instructions we were goint to follow. When we all started, he noticed he couldn't fold the paper properly and his origami wasn't working. He asked for help many times, but me and my aunt were trying to figure out our origamis and didn't give him enough attention.He dispersed really quickly and started another activity.
INSIGHTS- Does I have the skills to do your best?
Can I do what I am supposed to do?
Do people care for me?
Do people listen to me?
Am I important?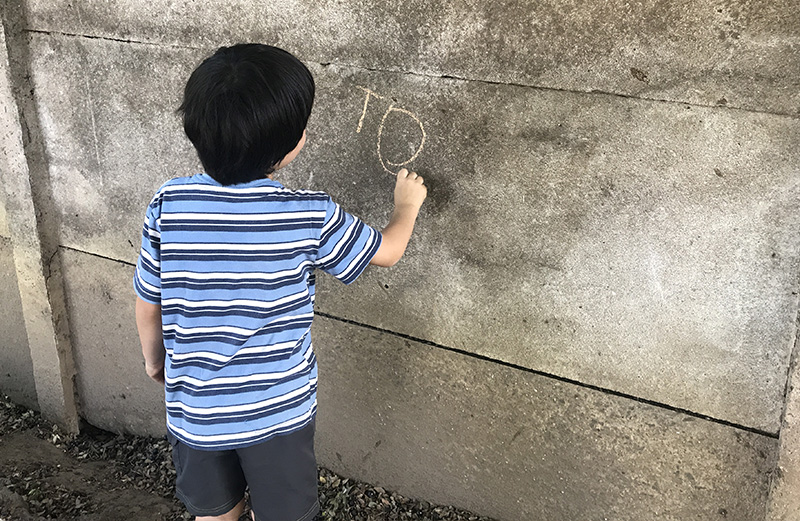 Experiment 3 – Writing and drawing on the wall
I did't explain too much, just gave him chalks and propose to draw or write on the wall.
He wrote his name, draw something and kept asking me to draw together or propose something he could draw. I said he could draw anything and be free. He finished this activity very quickly.
INSIGHTS: loose proposal
Do I know the process?
Give me some directions or at least, do it with me.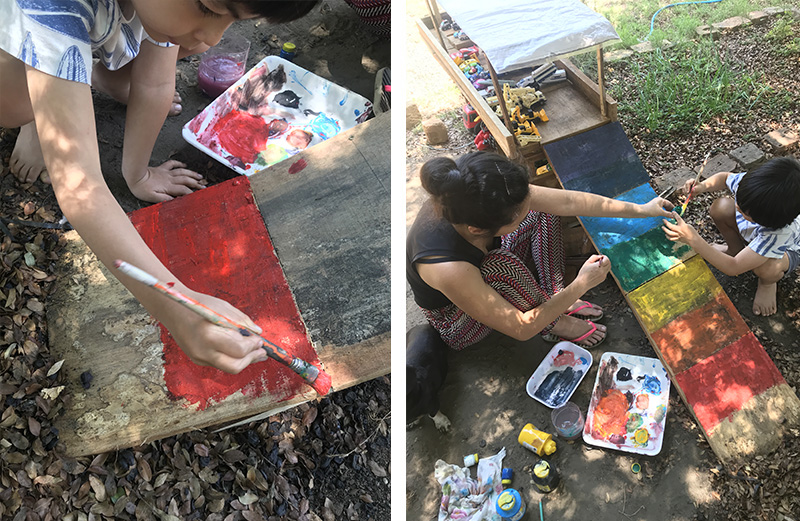 Experiment 4 – Painting his parking lot
For this one, I tried hard to plan in advance, getting the materials, asking him what and how would we paint his parking lot that he had built days before.
So we planned to start from the ramp and he suggested to paint it as a rainbow. I asked his opinion about everything, and tried to make a "framework" for his work, making sure he had the abilities and tools to do what he planned and was supposed to do.
He was on this for hours, very engaged, giving his opinion and worried about the final result.
INSIGHTS: Yes I can. When I understand the process, have the tools, the skills and the framework to create, I give my opinion and contribute to the final result.
Experiment 5 – Gardening
Again, another experiment where my aunt took part. She invited him to gardening with her. She very patiently explained what and how to do it, gave him an orange tool and stayed by his side, not controlling but enjoying her time with him.
INSIGHTS: Did I learn something new?
Am I important and capable?
During this action I felt very anxious and wanted to step in and interfere the activity, to control it and make it in a easier and faster way. Control is an issue for me, sometimes I make a huge effort not to control situations and make things my way.
Since my son was born, I read a lot about free playing and let kids learn and play through experiencing. Sometimes I succeeded in letting him, I guess, but now all the time.
To engage people, we have to find a point of connection, something in common or that make them feel the same, as equals, same skills and possibilities. They need to feel listened to, that their opinion is important and make a difference. People need to feel capable of learning and teaching something.