I will investigate sustainable behavior change through interviewing.
After going through my cohorts presentations on their peer engagements, I was really attracted to work with some data visualisation. We had some wonderful work from Chloe and Zarah's presentation.
Then I decided to start some interviewing on my attempt to collect some information, and maybe transform them to data afterwards.
At first, my question was: Tell me one sustainable habit of you and what was the turning point to change?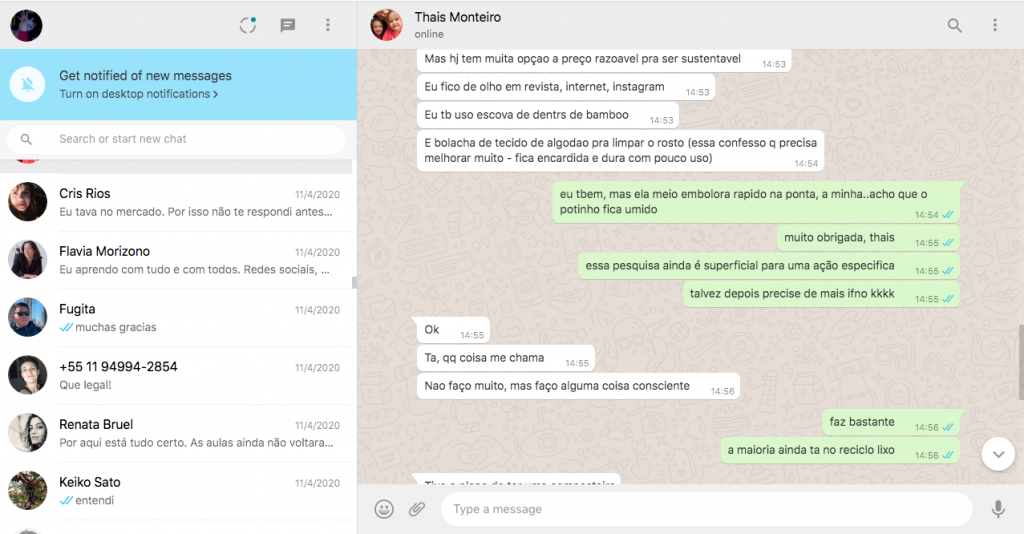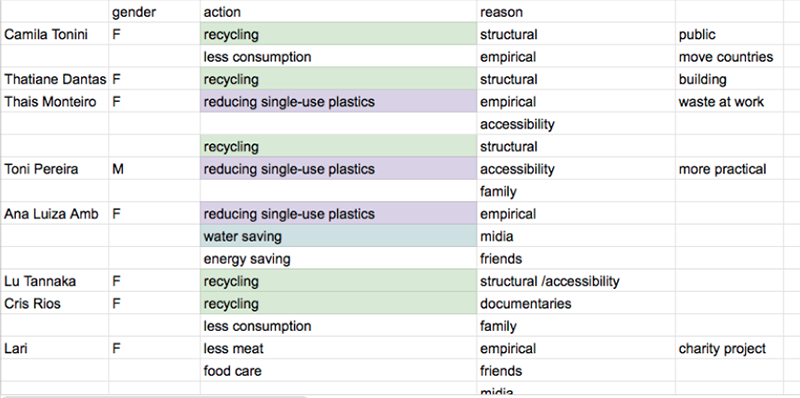 After gathering 50 mini-interviews, I tried to organize the answers in a excel sheet, and right away I noticed i've made the wrong question. Wrong for what I wanted to know. I realised I wanted to know more about the stories. During my meeting with Louise, she sent me The Pearl Diver (the designer as storyteller) which was a very good fit fot that! I wanted to know the stories, not numbers, not data, not just information.
As the interviews were made through Whatsapp, I didn't listen to my interviewers but I wish i had. Regret on that!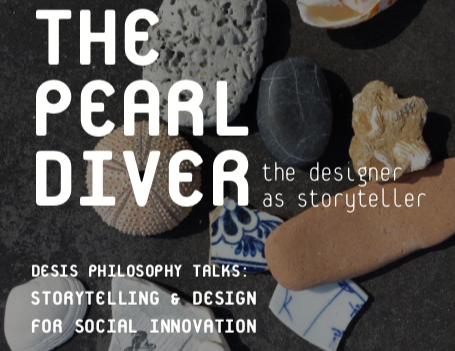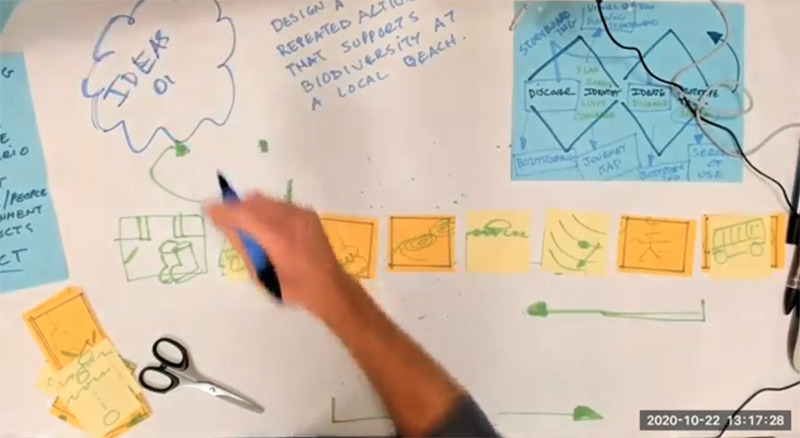 Watching Zach's video about storyboard on moodle inspired me to put those stories on paper and see how it goes from there.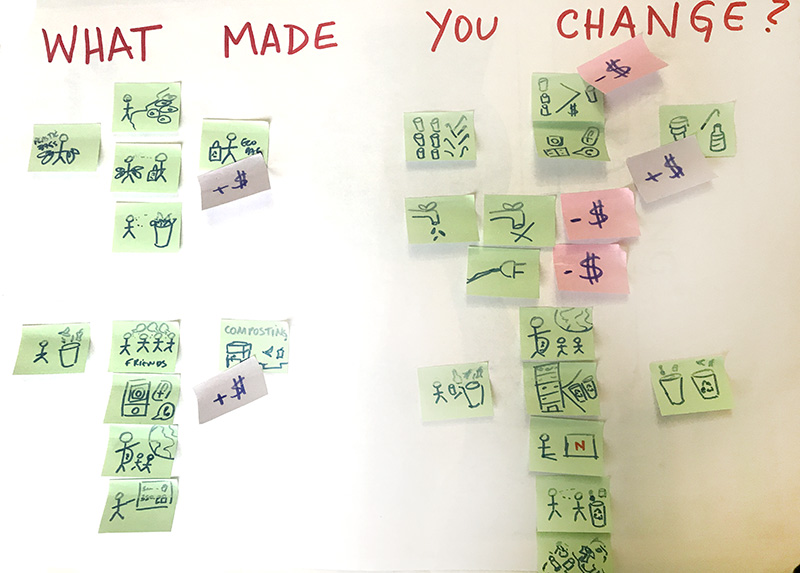 The first thing that I can notice, is the factor MONEY on these stories. Money shows up 1- when some changes are made in a very logical and rational way (For example:" I started saving water and energy to save money. "Or "The company I work for stopped using plastic cups and asked the employees to bring one from home, to save money.") 2- When something, a product is bought for this change to happened. ( "I bought a eco bag, I bought a collapsible cup, I bought metal straws.) So, capitalism is right in there, making our attempt to help the planet into more and more products.
In fact, another thing I noticed is that most of males had "saving"actions contrasting the "caring"and more subjective actions made by females. (Maybe it is an assumption)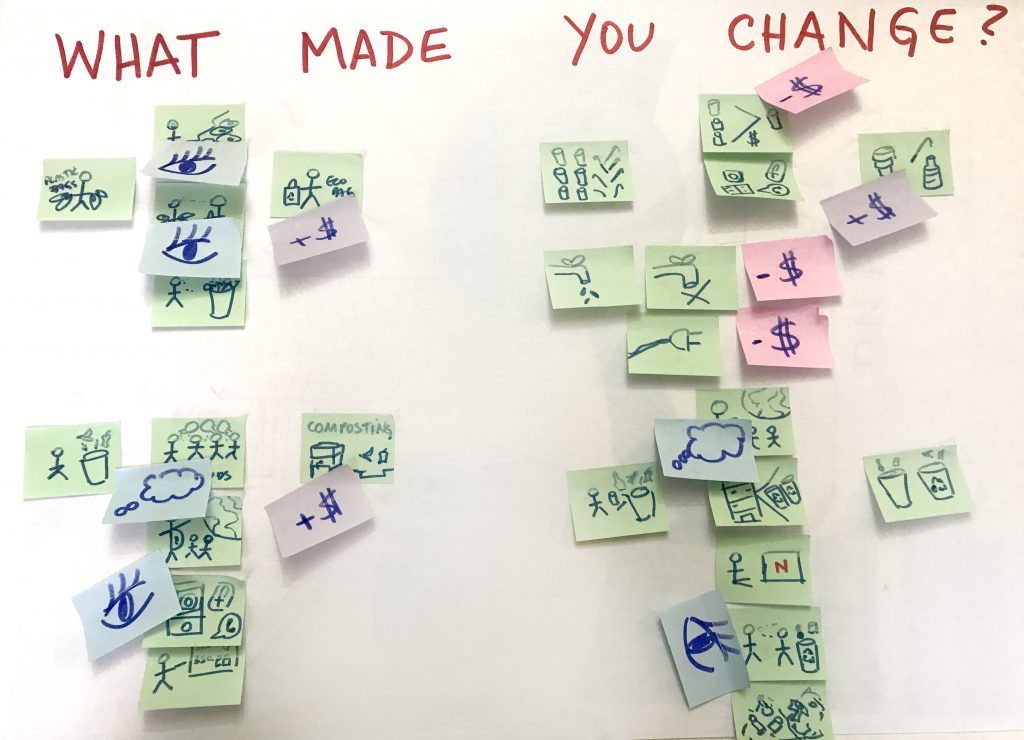 Afterwards I noticed a lot of changes came from VISUAL inputs: a documentary, a lecture (with some data visualisation), graphics on social media, following examples from others, empirical situations (polluted lake, garbage all over, landfill or simply having no water to use), some others came from a more abstract reflection about the planet, the future and the future of the kids and another one is talking to people. All of them would have a "reflection moment"afterwards.
All these people have to make a reflection in some point. Some, just were kind of led to change, by shame or by a structural that changed before (up-bottom) and others have a very deep reflection on their lifestyle, and some are responsible to make that structural change (bottom-up).
To reflect about something, people need a minimum of empathy and self consciousness of place/ community-based, social presence and real data/ information.