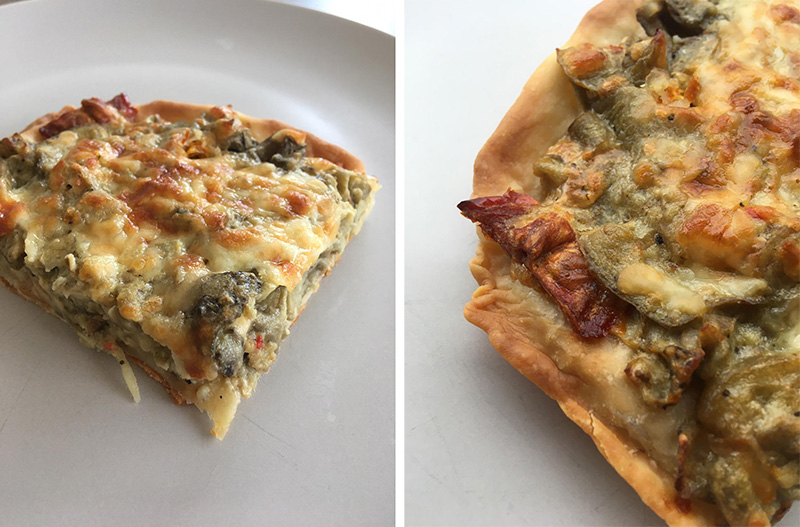 After going through my Ikigai graph suggested on my studio class I came up with some research questions and chose one to evolve from.
How can I connect people, engaging conversation through the action of cooking?
Solidarity and Affection through a cooking workshop
I started inviting my friends to participate and my cohorts to host and share a recipe and cook with us. It was hard to plan in advance, match schedules and made me feel bad asking for more screen time on a Sunday. It was really kind of them to participate and be open the experience. SOLIDARITY is about doing together and accepting to be there, not knowing exactly what to expect was very generous of them. I really appreciate it.
The workshop took place on Sunday Jan 21st, 2021
11 AM PST (VANCOUVER)
4 PM (SÃO PAULO)
8 PM (AMSTERDAM)
Participants:
Pablo Mariano (sharing his recipe)
Marcia Higuchi
Larissa Miceli
Beatriz Monteiro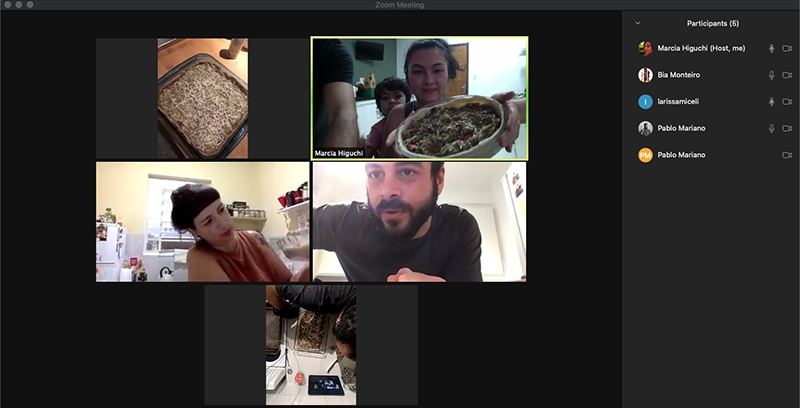 The workshop was really fun, Pablo was an amazing host sharing his recipe, all the participants cooked from their houses and shared experiences, thoughts and memories with one another.
We had brief introductions, talked about cultural backgrounds and typical ingredients, vegetarian options available, food sharing/ cook for yourself, family memories, cooking as a female task, cooking as a ritual (barbecue, assado, Christmas dinner), and how moving to another country makes you start cooking in order to have your favorite home meals.
Some adversities I had that I can learn from are: some technical tool issues (zoom, google meet) that I can easily overcome by testing them in advance, time scheduling for everyone in different time zones, it made hard to make plans in advance and also my bad feelings about asking my friends for more screen time during the pandemic.
I also felt anxious about the conversation and the "necessity"to "facilitate"or "control" that, what would not make sense at all, as the workshop happened.
My friend has invited me to a group of studies and two days after the workshop I watched two videos about Paulo Freire and bell hooks and how would they relate to design practice. I've been reading and studying Paulo Freire and it came right after Bonne's class when I shared how his book influences my practice. Some of their thoughts connected clearly my feelings about my workshop outcome.
"Let yourself be affected is about not having control toward things." When you let thing just happen and try not to force anything, you are affected , in that case, by people, by feelings and actions in some ways. I felt really affected by my friends, by their shared generosity and thoughts.
Some ideas about liberating education are: "AFFECTION / LOVINGNESS/ DIALOGUE – everyone is transformed" "When you are open to teach and learn – HUMILITY – you learn when you reflect"
"Listen to the stories, Understand the differences, Value the diversity."
"How an individual experience is inside a global understanding."
"SOLIDARITY is more than empathy, is about DOING IT TOGETHER"
Special thanks to Pablo, Bia and Lari. <3
By the way, the tart was delicious!!!!!