On Dec 1, we had our last group critique of the graduate program. Whoa.
I installed 3 pieces in the grad gallery: the dress, the face, and the banana skirt. These works are currently untitled, so my labels for them are purely for the sake of making sense for this blog. Both the dress and the face had been shown in a critique or workshop setting, but this was the first time the banana skirt had been exhibited as a finished piece for my peers, professors, and our guest, curator Elliott Ramsey.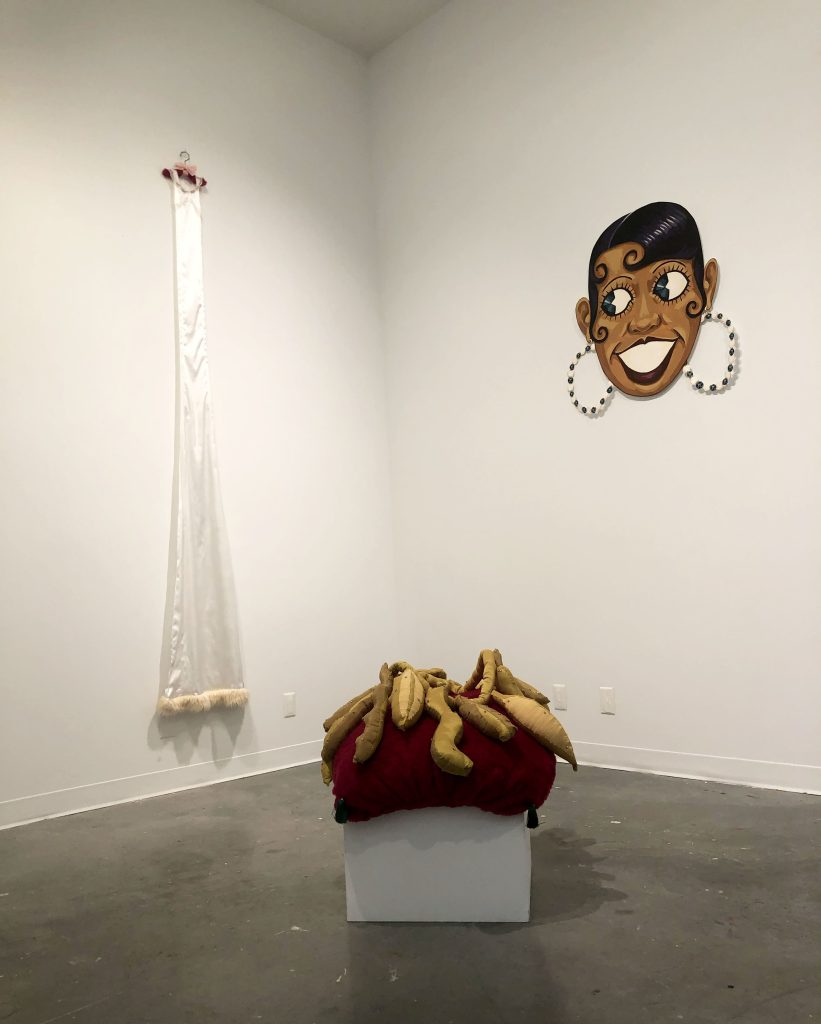 This final critique felt like a great way to show my most recent work, combining both an element of past exploration (painted paper cutouts) and new experimentation with fabric. Though my newer work might allude to "soft sculpture," I prefer to call them garments as I situate my practice/research more in conversation with costume and fashion.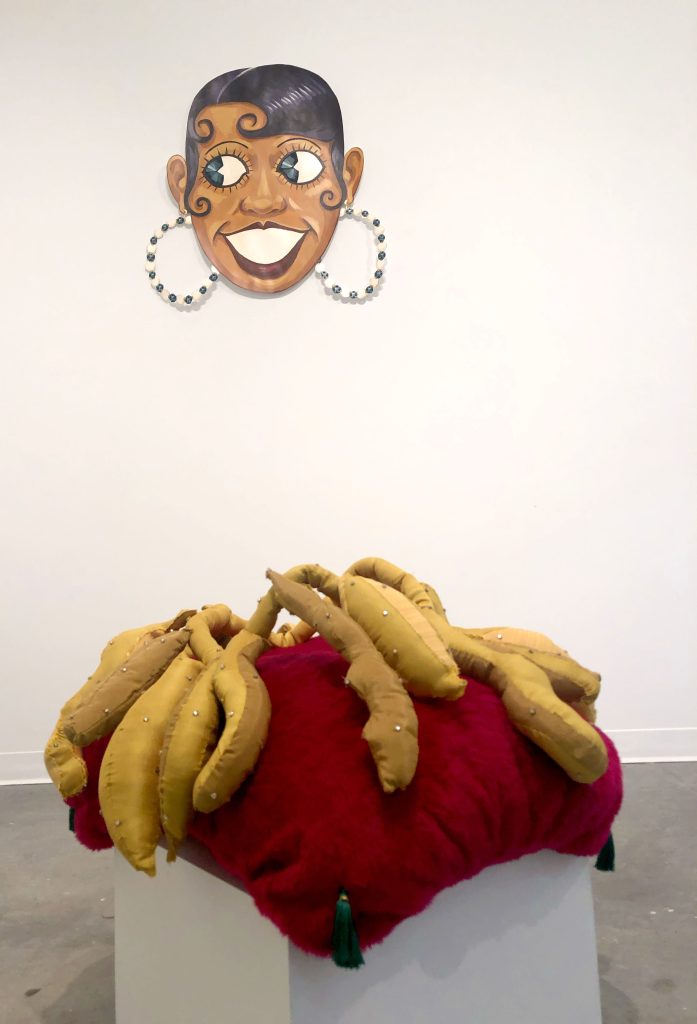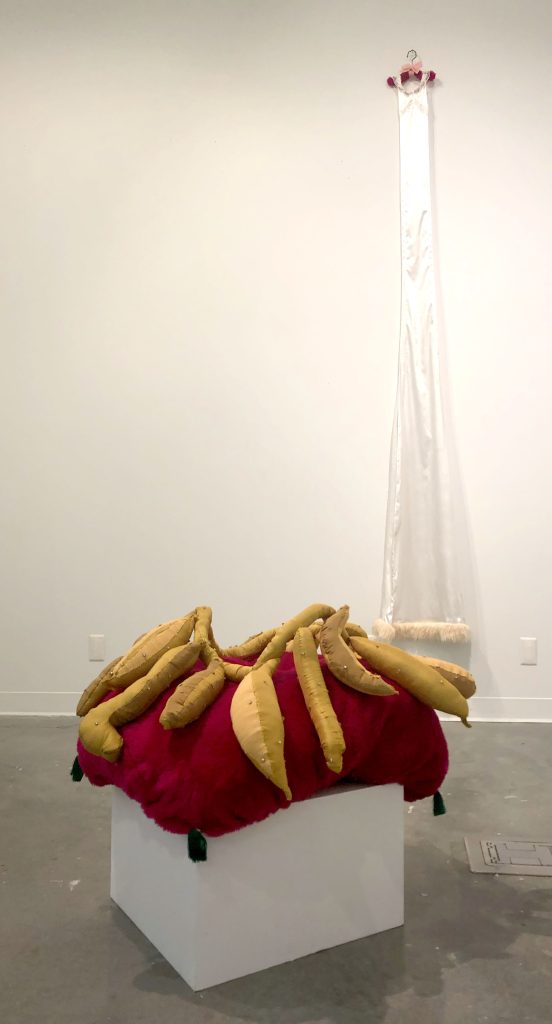 The banana skirt was crafted in the same conceptual vein as the dress, reinterpreting a costume worn by Josephine Baker and recontextualizing its cultural and historical meanings. The original banana skirt had several variations for her electrifying dance performances, sometimes fabric or plastic but always glistening in the spotlight, so for my version I decided to play up their silliness with stuffed, cushy phallic shapes. Not quite bananas or dildos, the organic forms could depict any assortment of "exotic" fruits, vegetables, roots, or tentacles. My intention with keeping the shapes ambiguous is to point to the racial and sexual ambiguity in Josephine's performance, somewhere outside of fetishization and sexual liberation. Each is hand sewn with 3 different fabrics and stoned with discount rhinestones that were labeled "tarnished". The center ring, something between a belt and hula hoop, uses a thick wire and polyester stuffing to connect the 16 bananas. The banana skirt rests on a hand sewn fancy pillow, made of magenta fun fur, emerald green tassels, and a blue button in the middle. The entire piece sags on a short plinth, elevating the humorously DIY display of opulence.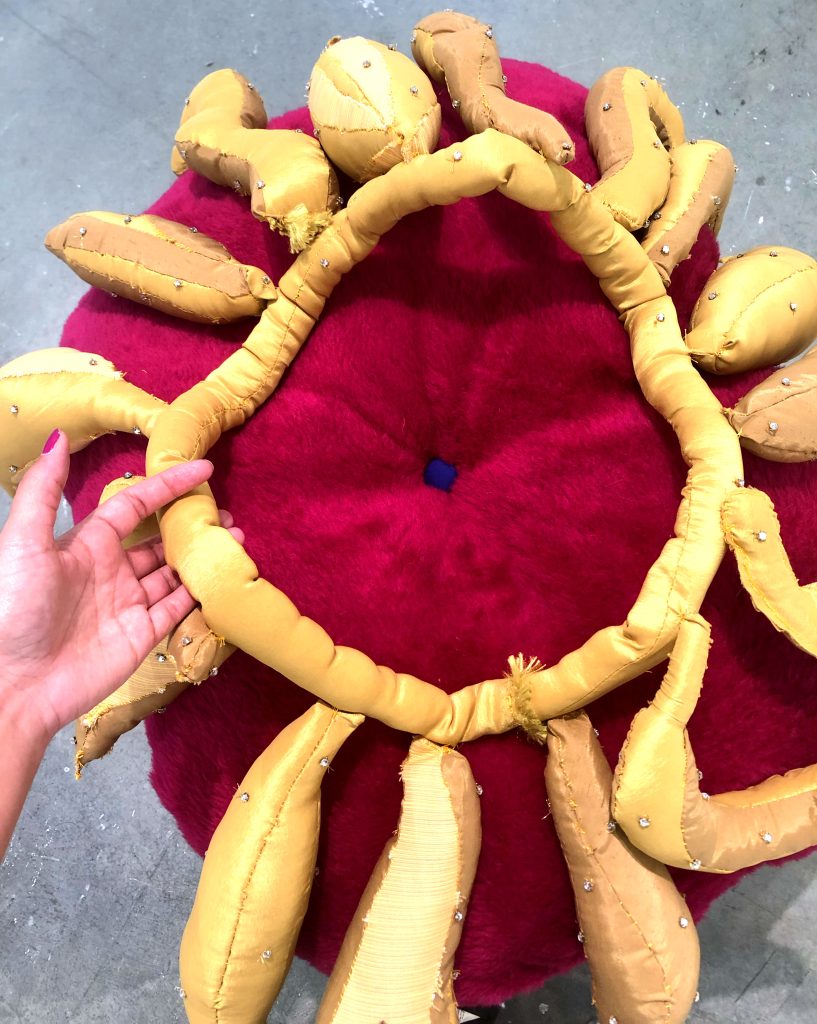 For the dress, I made a small plush hanger to display the garment. The magenta fabric is the same as the pillow, connecting these two faux fancy display objects. I included a baby pink velvet bow to decorate the ultra feminine hanger.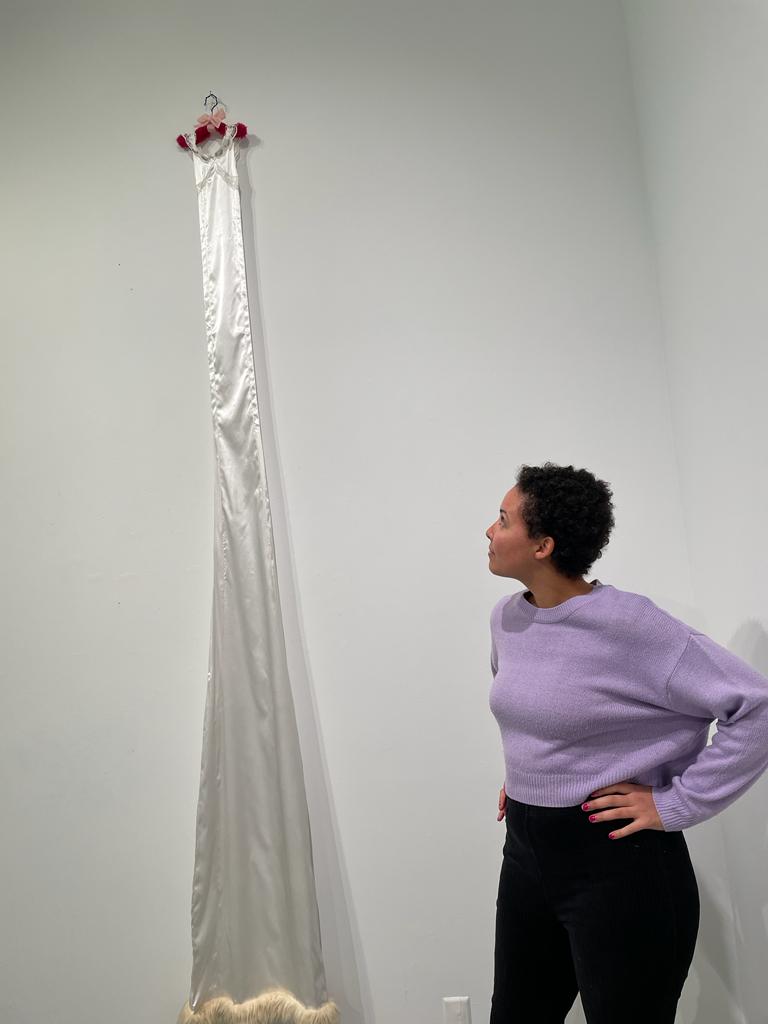 The face reinterprets the flat, graphic quality of my paper doll series by pushing the caricature aesthetic. This piece references 1920s cartoons, advertisement styles, and exaggerates Josephine the public figure into a weird, comedic image. Her eyes stare at the dress with jeweled eyes and a toothless, bright white smile. She is part Kit Kat clock, part promotional illustration, part racist caricature, but constantly shifting and ambiguous.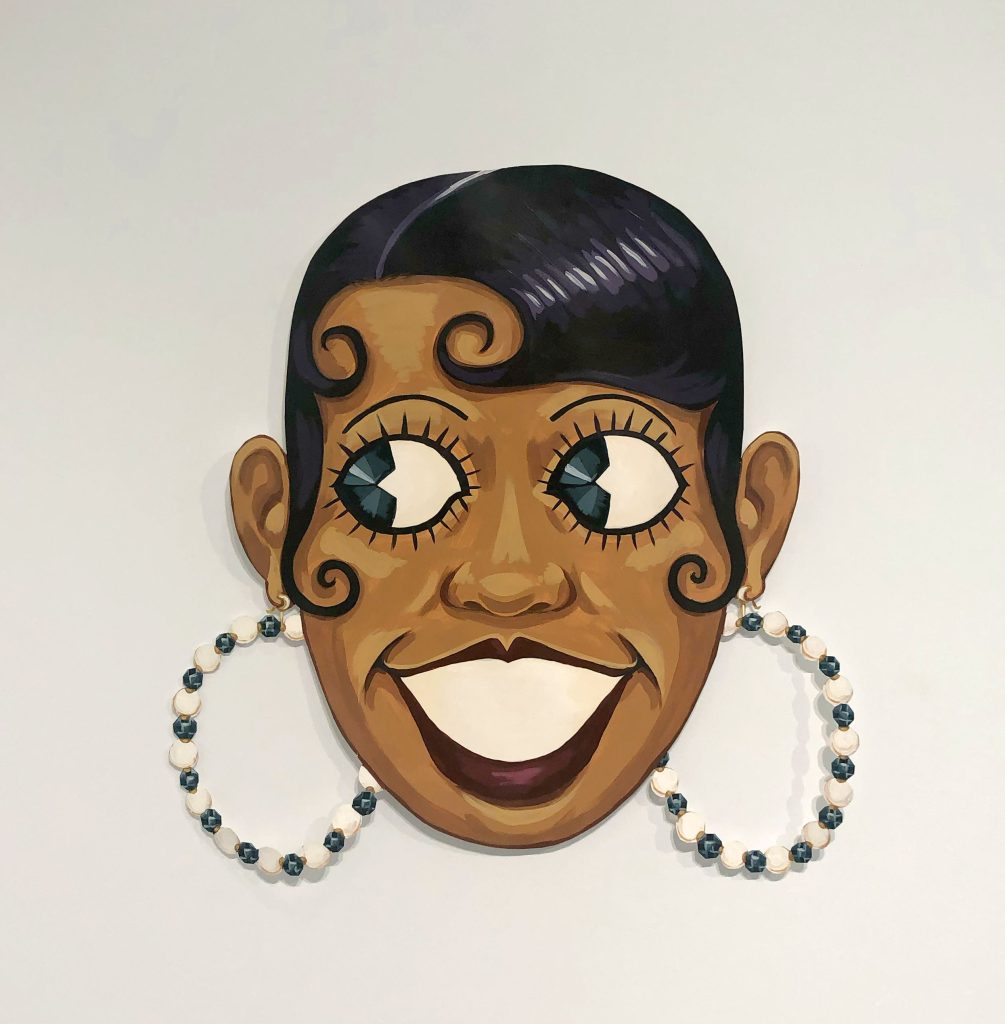 I'm very happy with the feedback from this final critique and I look forward to revisiting all my work from this program in the spring semester.