About Me
My name is Amy, a digital product designer who solves problems through meaningful and genuine interactions. My work is driven by the pressing need to address social inequality and cultural issues. As a designer, I always feel the urge to create transformation designs that have a real-life impact.

ECU Email: tnguyen44768@ecuad.ca
Work Email: amyn.studio@gmail.com
My Practice
CoDesign
Service Design
Digital Interaction
Socio-Cultural Approach
Participatory Experience
---
My Research
The stigma toward mental illness, particularly in Vietnamese culture, has prevented people from seeking help. My research focuses specifically on the families of mentally ill patients, who are often ignored and dismissed by health professionals.
Coming from my personal experience, I understand the struggles against discrimination and the desperation for help that the patient's family face. I hope my research will contribute to the long-term solution for this pressing issue.
Questions:
How can I utilize digital technology to help provide guidance and support to the patient's family?
What is the role of social media in mental healthcare? 
How to build a supportive community for the patient's family ?
What do the patient's family need besides professional help?
How to conduct interview on such sensitive topic?  
Research Framework Visualization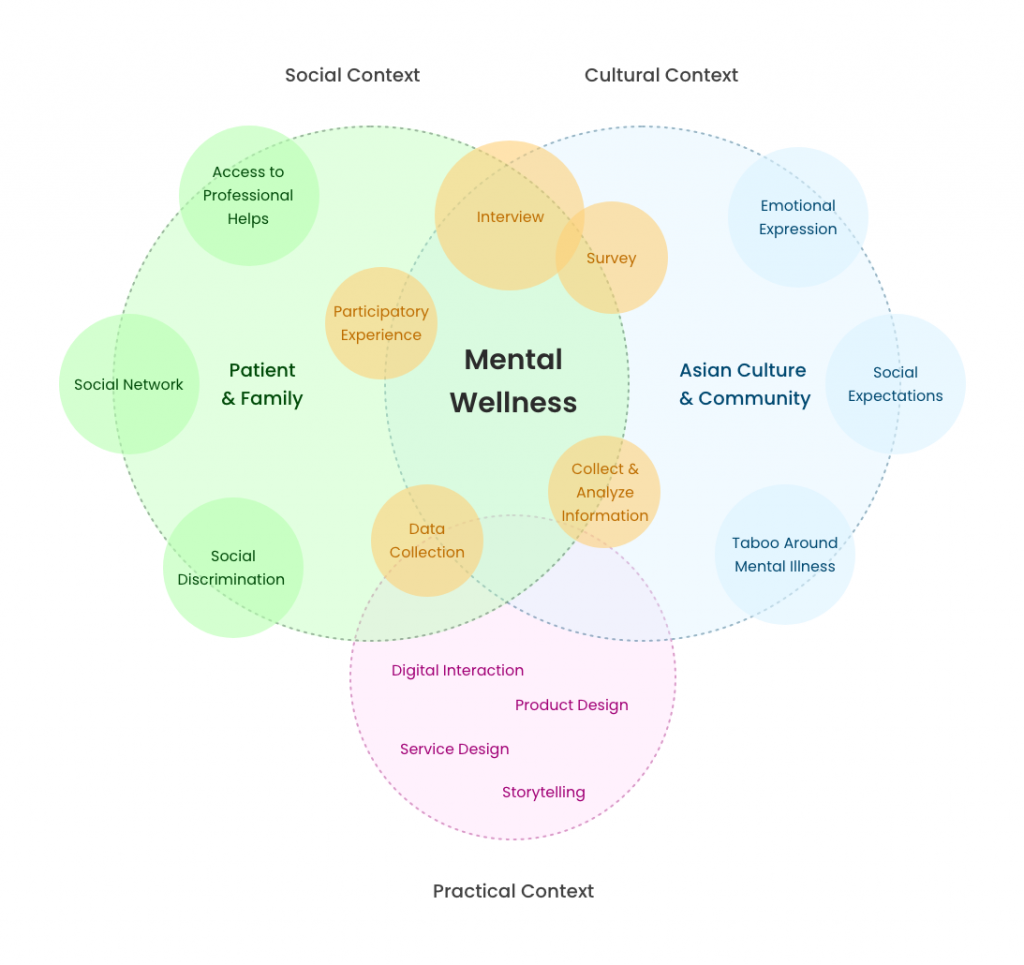 ---
Studio Works
#1: Overheard Stories
Working with my fellow cohort, Chen, we recreated overheard stories in physical space. The project promotes the idea of indirect personal stories exchange. We hope to build a platform for people to share and empathize anonymously.
The stories are printed out and posted in random places to recreate the scenario of eavesdropping on someone else's stories. With each story, there is a QR code that leads to a submission form. There, people can share their own stories anonymously.
Updating…