Time, Mysterious, Amorphous,   Infinite, Eternal Time
An Inspiration
In this summer, I went to an exhibition held in Shanghai West Bund Museum. The museum corporates with Musée National d'art Moderne, Centre Pompidou to exhibit selections of
Modern and contemporary Pompidou masterpieces, to introduce the public the important relationship between the artworks and their historical background in Europe from industrial revolution, two world wars, post-colonialism to globalization. And the title of the exhibtion is The Shape of Time.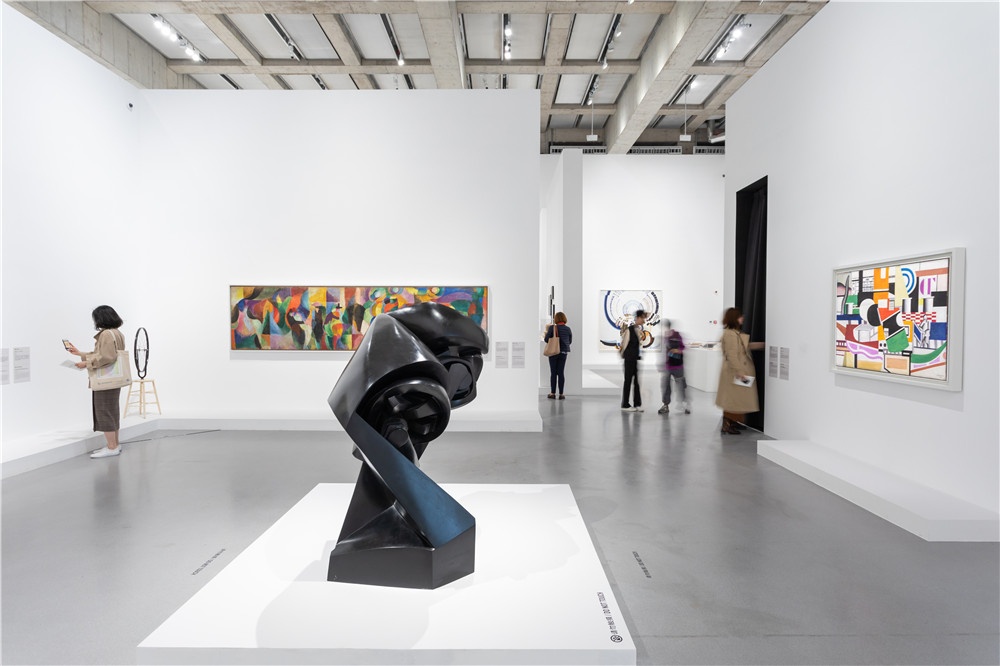 I know time is not an uncommon theme for artists. From ancient time to the present, whatever the perspective the artists stand, and whatever the technique or material they use, their aim is to portray time.
For example, in Dutch Golden Age still-life painter Edwaert Collier's Vanitas-Still Life with Books and Manuscripts and a Skull, the audience can easily tell the relationship between time and each object in this painting. The oil lamp that was just extinguished and was still smoking, the open pocket watch, the vines, and the skull, they all represent the shortness of life, the passage of time and the necessity of death for people at that time.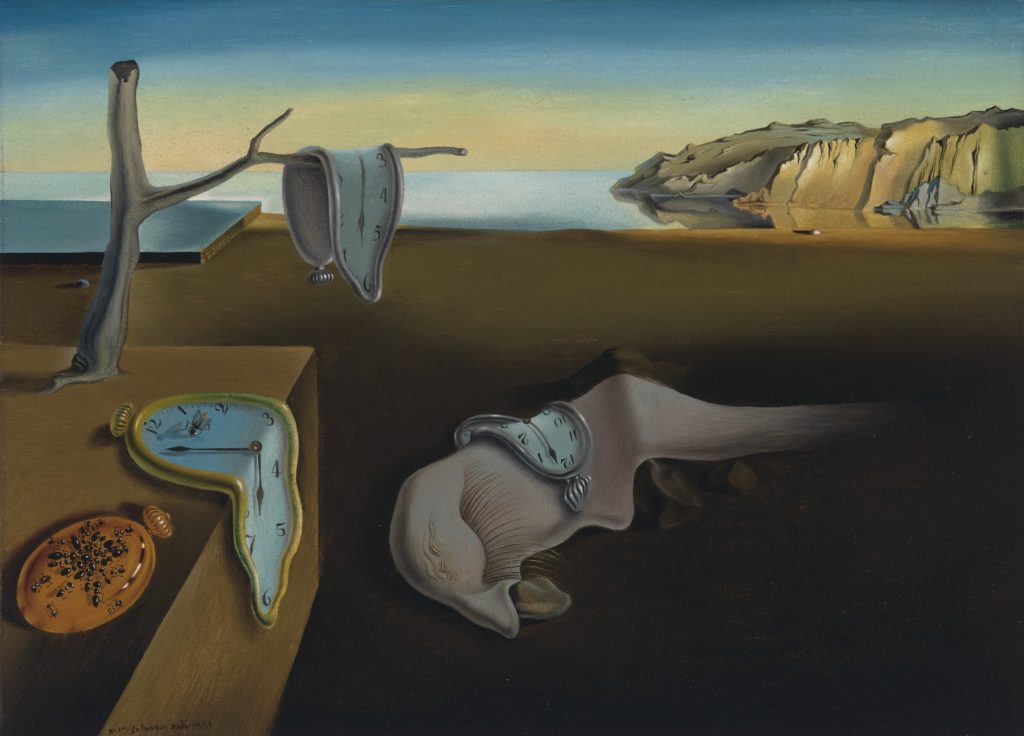 In the famous The Persistence of Memory, Dali painted clocks as melting cheese. The emptiness and amorphousness of time had been fully demostrated by him. British art historian and academic Dawn Ades wrote, "The soft watches are an unconscious symbol of the relativity of space and time, a Surrealist meditation on the collapse of our notions of a fixed cosmic order".
However, when I was going through this exhibition, I was, for the first time in my life, provided by the notion that time is part of cultural study. With the change of ages and circumstance, people's perception about time is also changing. And the view about time is also a reflection of the relationship between people, societies and history, community life and the future. Moreover, the curator uses the concept of 'time' to determine the direction of the entire exhibition narrative, and each piece of work can be deconstructed with 'time' to make different forms of extension.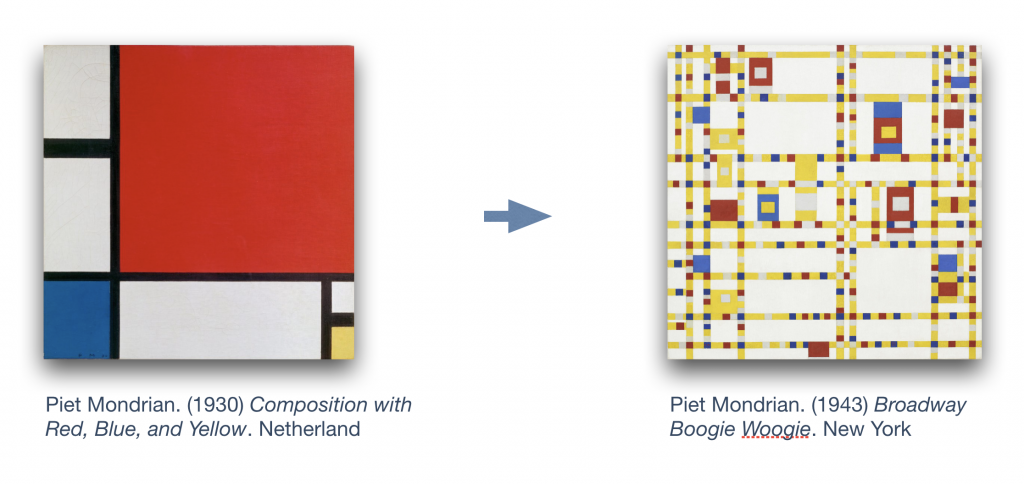 For example, Mondrian's style had undergone a very important change in the quarantine during Spanish flu. His evolution of works had showed the shape of changing time and spaces.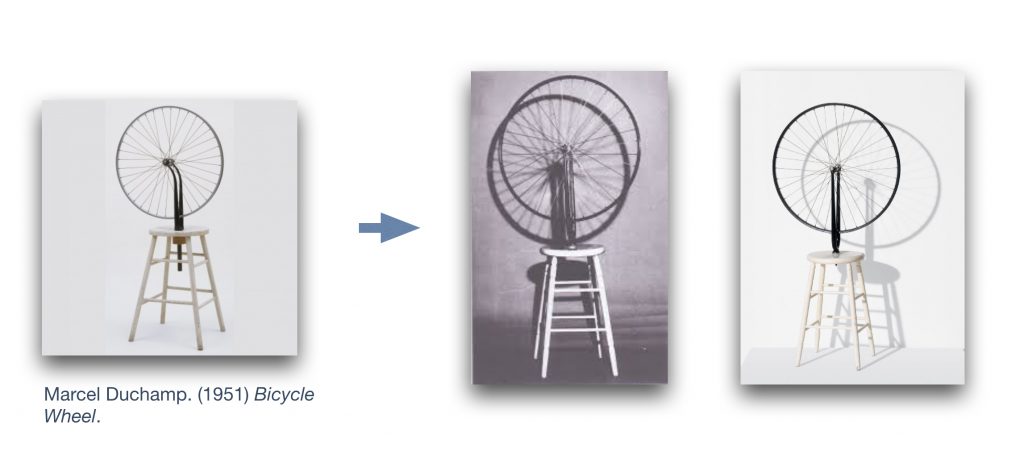 Another instance is Duchamp's bicycle wheel. The rotation of the wheel can represent the passage of time. However, using the change of light to show the change of the wheel shadow is also a form of depicting time.
Modern art, as an artistic style that challenges the tradition, is the exactly the product of time changing. The two artists mentioned above, and other modern artists have freshed the nature of material and the functions of art to try to detach themselves from time and history, and to response to the fast change in social structure.
This exhibition made me realized that time is a theme that never goes out of style. So I decided to use time as a singular point of my online studio. And the video about curating time came into being.