The Gifting: Thoughtfulness & Their Stories
"I see it as a hazard but also a good experience."

Rutuja shared with me her story of a lesson she learned from work during Covid-19.
During the pandemic, everything switched to the virtual world, as well as her Design Research job. She got familiar with interacting with participants through the virtual space and using "virtual tools". But when she went to this design conference in person, she realized the boundaries of the different modes of working. Working in person establishes more robust communication and interaction with the participants while working online allows her to use digital tools to capture thoughts and insights from the participants (e.g. Otter.ai). She mentions that she was using a voice recorder to record information in person, and the experience of working both virtually and non-virtually allowed her to think about the various uses tools can have depending on the context they are used in.
"Hazard but a good to have experience", this was said by Rutuja during my conversation with her. The three poster designs not only represent her experience, but to draw out curiosity of other audiences, and have them use it as a conversation starter with others, or to apply these questions to themselves.
Understanding your users is something that Rutuja values in her design practice. For this poster design, I want the audience to think of what "understanding" means.
It is important and a 'MUST' to understand the needs and gaps of your users, and to get to know them and hear from them directly.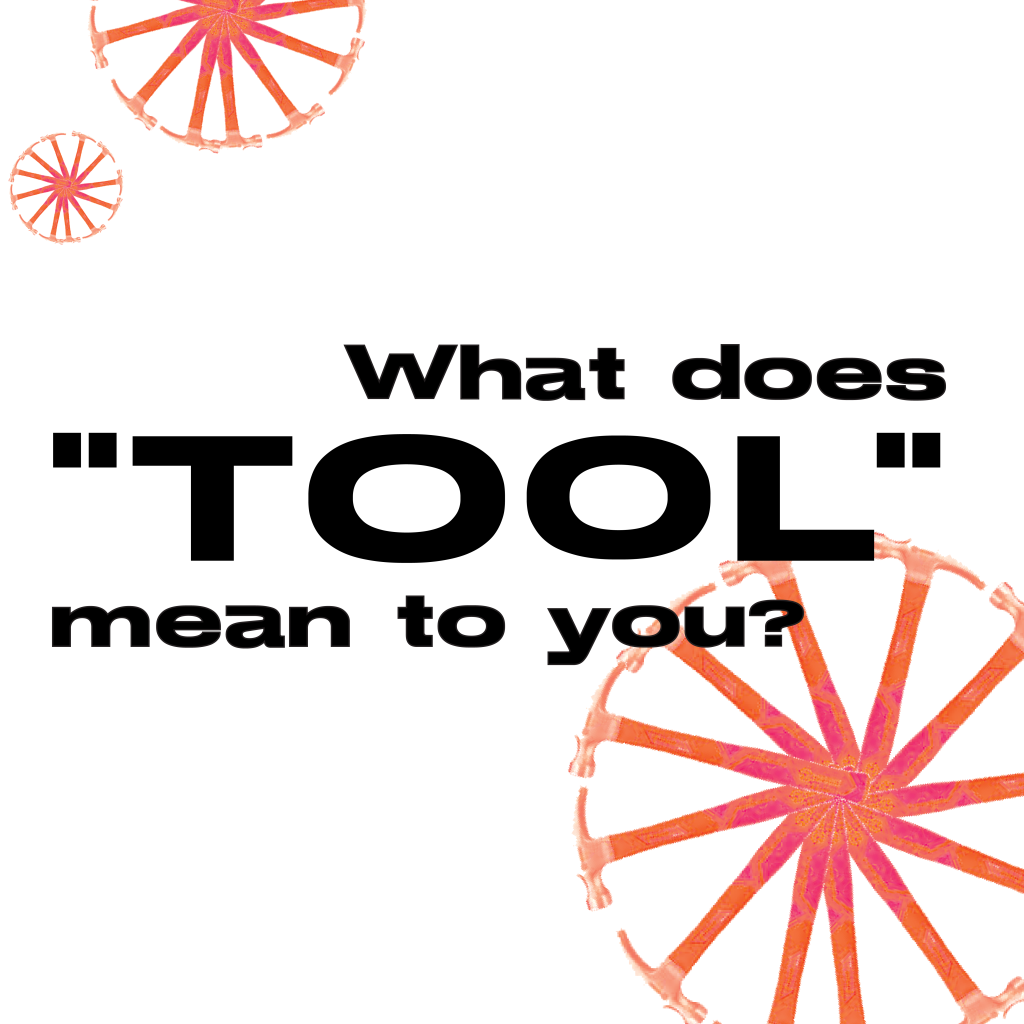 This design is based on Rutuja's experience with tools, and is aiming to propose a question to the audience to ask them: What does 'Tool' mean to you?
The Gifting Project: Warmth
Gift 1: The Focaccia Watch
For this gifting project, I want to make something that's physical, and something that's thoughtful. I've always had a passion with cooking and baking, and when this project was introduced, I told myself:" who doesn't love some food?". So the idea of creating something edible for Rutuja was my first choice. Before making it, I had a conversation with Rutuja, and I asked her to share with me something that is meaningful to her ( I also asked if she had any food allergies). She shared with me the watch she received on her 18th birthday, and the warmth and love she experienced from her family. I asked her to do a quick sketch of the watch so that I can include it in my gift.
I brought her sketch in to photoshop to create a bitmap image so that I could trace the lines when making it with sesame seeds.
Gift 2: The Getaway
We both have a strong interest in travelling, so I came up with the topic: "if you could go travel somewhere in the world, where would you go?"
She told me Paris and Venice are her dream destinations. She loves the historic architecture around the city in Paris and Venice, the Eiffel Tower with nightlights shining, the joyfulness and fireworks at Disneyland (in Paris), the canal floating around Venice, and most importantly the delicious foods.
For me, Food is something that represents love, care, and culture. It fosters a connection between people and shares this joy that could be passed on. For this gifting project, I decided to make focaccia bread (Italian bread) for Rutuja, to hope that she receives joy from me and/or could share this joy (the bread) with someone else (the bread could be a conversation starter with others).
Bread making ingredients:
Lukewarm water 200ml
Sugar 1.5 tbsp
Sea salt 1 tsp
Bread yeast ½ tsp
Olive oil 1.5 tbsp
Bread flour 1 ½ cup
Decorating ingredients:
Tomatoes
Green lentils
Red beans
Onion
Asian basil
Goji berries
Black sesame
Steps:
Mix all of the bread making ingredients together in a bowl and let it rest in the fridge for one night, or at least 8hrs.
Knead the dough to a round shape, then roll it or pull it to the ideal shape you want, and add any designs with your decor ingredients.
Apply olive oil to a baking pan that will fit your dough.
Preheat the oven to 450°F, and transfer your dough to the baking pan you have prepared.
Bake it at 450°F for 10-15 minutes.
Enjoy the bread that's designed by you!
Note: this recipe makes both of the focaccia bread I gifted Rutuja.
---
---