For our third prompt, we were asked to enter into a dialogue with a reading and respond to a contemporary issue through making. I chose to examine the text, Super Normal: Sensations of the Ordinary by Naoto Fukasawa & Jasper Morrison. In searching to understand Super Normal, my process of making drove me to examine what objects in our every day we find desirable and how dominating ideals around taste come from histories of industrialization and colonization. By examining the work of Fukasawa and Morrison, it became apparent that Super Normal objects reveal themselves through their longevity of life and use. They adapt to spaces and create an atmosphere that silently engages the objects around them.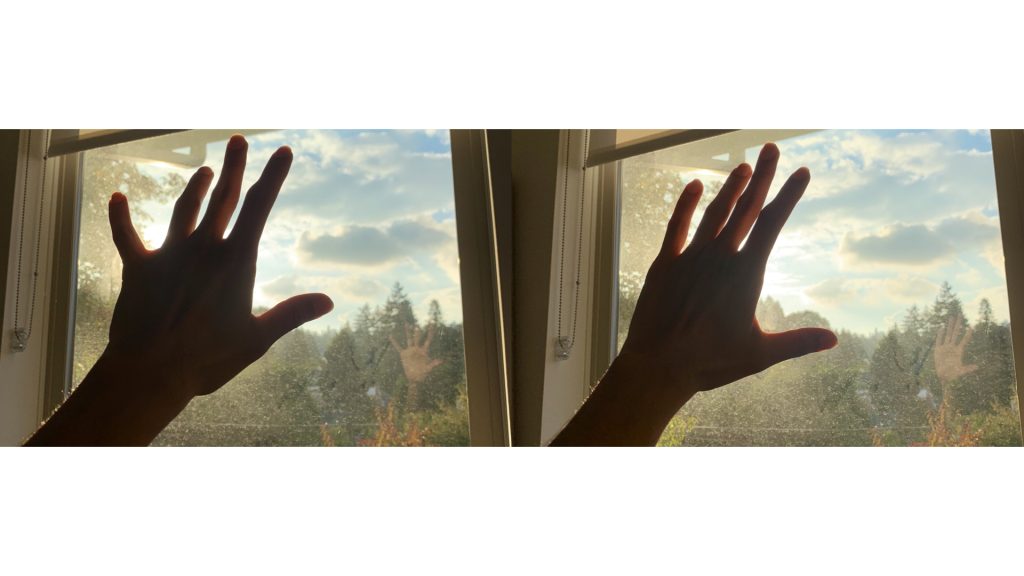 Sitting at my desk during fall reading week, I found it hard concentrating and being indoors when the sun in Vancouver was unseasonally bright that time of year. It was this that sparked my interest in creating a window covering, inspired by household objects designed by Fukasawa and Morrrison for Muji. I then looked to lectures from Muji art director, Kenya Hara to understand his own approach to designing for the brand. The themes Hara uses include Emptiness, Natural, House/Home, Water and Earth and would go on to inform my choice in materiality. I used wooden dowels with cotton fabric and string because they were materials that semiotically felt "natural" but could create a vessel for meaning, malleable but affective to the spaces they existed in.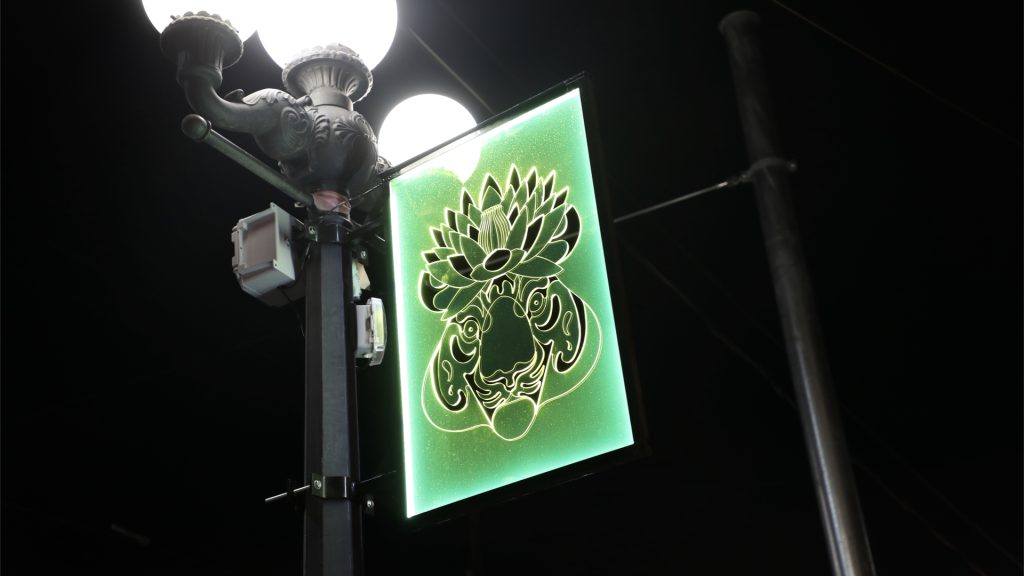 I thought to use an illustration for an art piece I had already created, now situated in Toronto's Gerard India Bazaar, to cut out of covering fabric. My piece "Bae of Bengal" was originally a painting I did at OCAD U that I vectorized and was laser cut into coloured plexiglass, as a part of an ingoing outdoor exhibit in the bazaar. When speaking about everyday objects, Morris insists "objects should never shout", implying they should disappear into the background or "(dissolve) in behaviour." Inspired by the Japanese Superflat movement, I wanted to incorporate a highly referential graphic motif into my window covering. While aspects of my design may become forgotten with Super Normal use, it was important for me to counteract this with a Superflat-inspired expression of my Bangladeshi heritage that could not be ignored.
Presenting my window covering in class, it became apparent that it wasn't the product that was Super Normal, it was the forms of light the illustration created, that had quietly existed in my work over time, which proved to be Super Normal instead. Studying Japanese and western histories of colonial empires, I arrived to a stronger understanding of how brands like Muji and Ikea dictate tastes and ideologies around design. Opinions on beauty that are considered "normal" or held as the status-quo oftentimes come from industrial, imperial culture. Super Normal builds on this.