Project Overview
For Design studio project 1, I made a handcrafted gift for Sadaf. The gift is an interactive flash card flip book which benefits senior adults in learning smartphone gestures.
Project Background
Thanks for the Show and Tell game. Such as an excellent interactive game and a great start to know your classmates. Sadaf and I were paired. We showed an object and told a story to each other. A magnify was what Sadaf showed me, and she mentioned that even her father had the experience of using smartphones for several years but still couldn't use it with skill and ease. For example, the magnifying icon on the screen means to search. However, it means zooming and making the screen bigger for her father due to cultural differences. In western culture, magnify used to be a tool for the detective to search for a clue, but magnify could also mean making something appear larger than it is. Moreover, we noticed some senior adults struggle to learn and remember new things, so we usually will teach them multiple times and even draw and write the steps on their notebooks.
User Pain points
To summarize the pain points from the magnify story, one is the cultural differences, and the other is that senior adults are unfamiliar with smartphone gestures and find them hard to remember.
Design Process
An idea quickly flashed my mind. I want to make something like a popup card so that her father can interact with it, and the card should be visual-friendly, very straightforward, and easy to understand. After doing some research, I decided to make a rough test, sketch all the plans for each gesture in my notebook, and make a revised prototype as well.
Final Product
Finally, here is the Smartphone Gesture Flash Card that I made for Sadaf. I mixed the idea of the popup cards and the flash card. I called it a flash card because it is supposed to be an easy-carry and lightweight gift that her father can take out anytime and review the gestures. Besides, add on top of the flash card idea, it is also playable and interactable.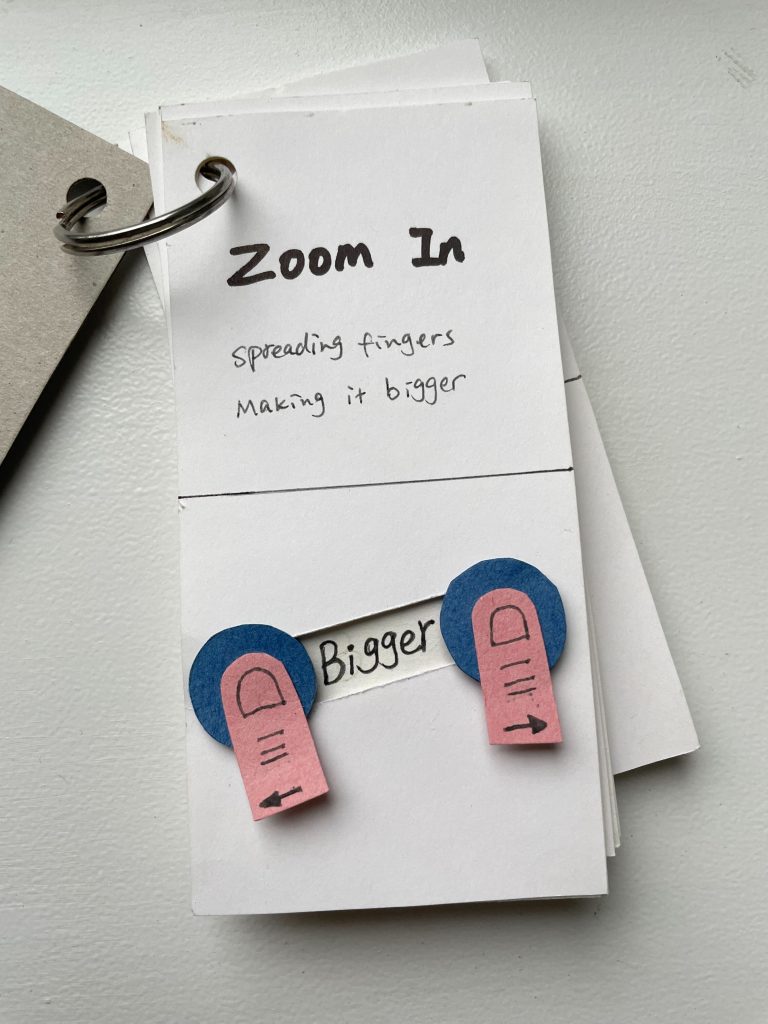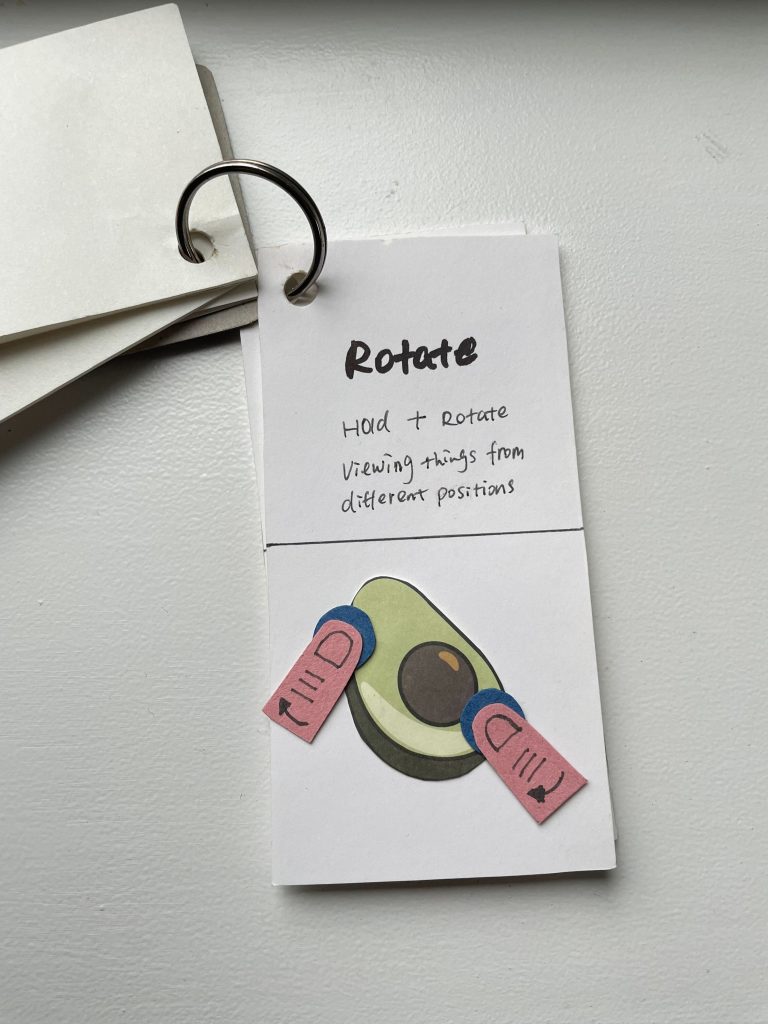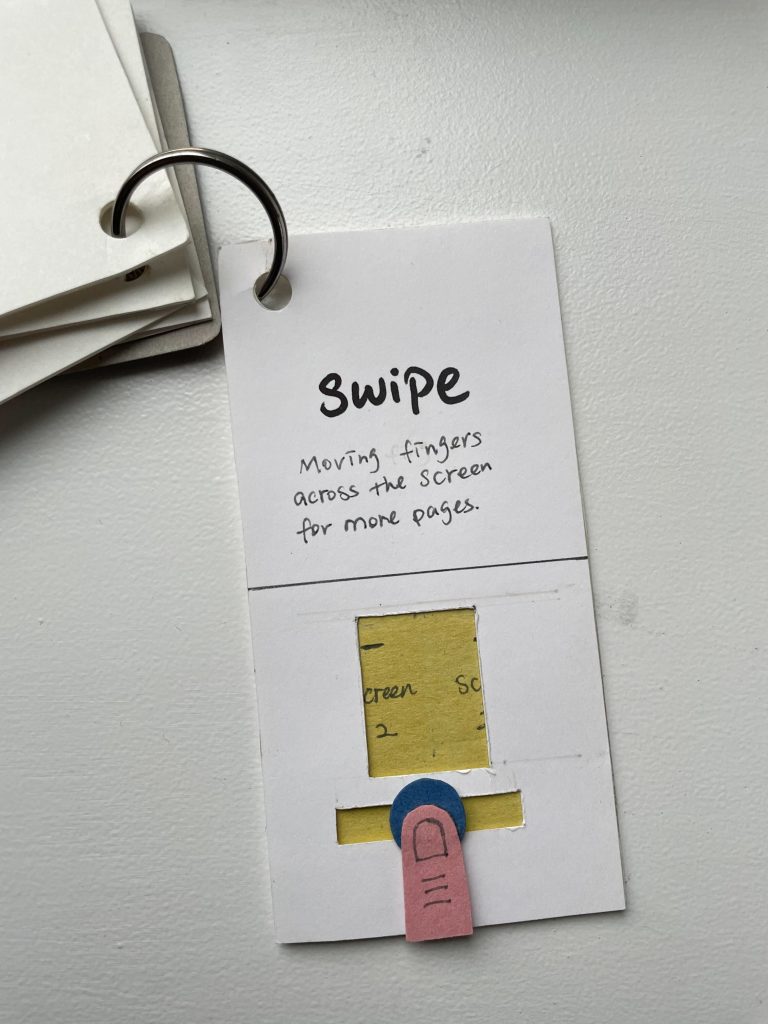 Summary and Reflections
I handed the gift to Sadaf during the class. For me, the gift is not only an interactive flash card but also reflects how Sadaf takes care of her parents and represents a sweet home. The flash card is not only a solution for the previous problem they met, but they can also add more cards later and use it as an excellent tool for teaching, caring and remembering.