Designed by Jocelyn Qiao and Violet Zhang
Project overview:
The goal is to design an automotive intelligent cockpit interaction that helps older adult drivers with glaucoma travel safely.
Project Background
According to the reading What Can a Body Do, the author Sara Hendren indicates that all technologies are assistive technologies, and human bodies are limited. People are surrounded by tools that help us in our lives, but perhaps we do not realize that these tools are all part of our body that extends beyond us. For example, chopsticks are the extension of our hands, and a ladder is an extension of our legs. In addition, it is a reality that we are 'disabled' in many ways when we realize we cannot control everything. In this project, we would like to take the Side Viewer as an extension of two eyes, which helps older adults with glaucoma travel much more accessible. Nowadays, it is becoming a trend to create new products that can help and be helpful to improve our quality of life.
Research
Jocelyn's interest: Intelligent cockpit system in Car
Violet's interest: Human bodies' interactions with technologies as they age.
Since the time limitations, we decided to do secondary research and design on the facts instead of doing primary research. We researched several articles and blogs and found The 8 Challenges Of Aging. One of the major issues is mobility and movement. Moreover, in the article Aging Issues: Older Drivers, several topics caught my attention, such as Trouble Seeing, Trouble Hearing, and Medications Can Affect Driving.
Finally, we focused on the issue of driving with glaucoma, one of the common age-related eye diseases in the aging society.
What is Intelligent Cockpit
An automotive intelligent cockpit offers users a personalized interaction experience with a single core, multiple screens, multiple systems, voice recognition, gesture control, etc.
Who We are Designing for – Persona
Design Techniques
Technical equipment: Makey Makey
Software: Scratch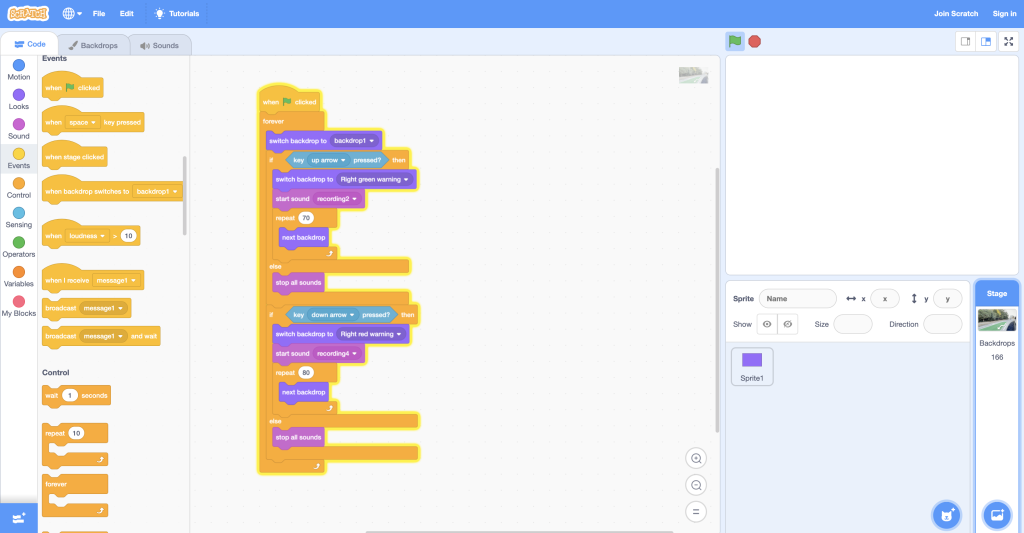 We planned to use Makey Makey to connect to a steering wheel, which turns the connected panel to a button which triggers the side view camera so that the live video of the side view will appear on the screen.
Final Delivery
Next Step
We noticed that voice alerts might cause nervousness and anxiety to drivers. A light vibration on the steering wheel may help older drivers have a better experience with a warning. Also, we noticed older drivers driving with medication would be very dangerous, and it will be an exciting topic to do more design on it.