Project 1: Unravel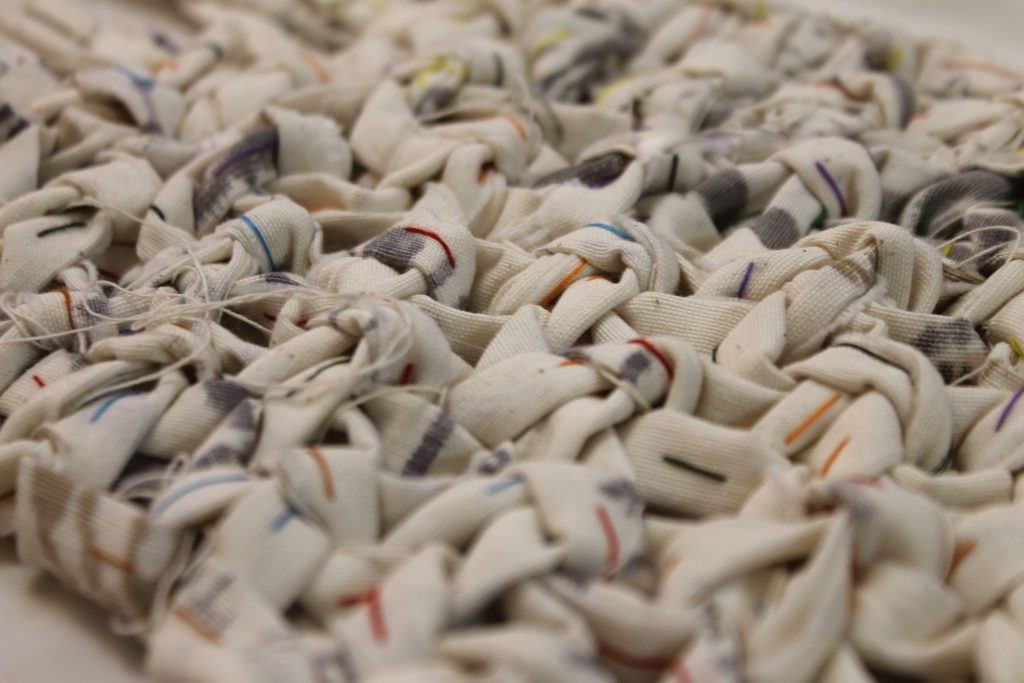 The project was a reflection on my knitting. I am finding knitting a practice of meditation for my my recent state of mind. I am knitting for my husband but this time. This project is a trajectory of me and my husband's transitional phase. We are not sure whether we will move to Vancouver with each other or I have to leave my country alone. So I asked my Family to write down or draw something for me on strips of fabrics. I told them that I wouldn't see the thing they wrote until I am in Vancouver.
This was an emotional moment for our family. I saw my family tearing up when writing down their words. Kids played with the strips of fabric I gave them. The whole thing was so emotional for me.
As I worked with the strips I thought about all the love I have in my life. That made me feel better and gave me energy to keep going despite hardship I was feeling.
Knitting was a bit hard as the strips were not stretchy. So I decided to do Macramé. I knotted the lovely words together and created some sort of letter for my future self. Hoping for a bright future and a big smile on my face. I would probably tear up when I unknot the strips and read those words and see the drawing. I would miss my loved ones…