After working on my previous project; Positive and Negative Self-talk: Strengthen your mind, I decided to continue working on the same inquiry. In the previous project, I focused on observing my thoughts and navigating between positive and negative thoughts while training and sharing my journey to motivate other athletes to train their minds. In this project, I want to further my research in sharing my tools of "How to train and strengthen your mind?" with others aiming to help others and experiment together.
Our minds are always overwhelmed with thoughts that could affect us physically which will ruin our progress and performance in training. It is very important for athletes to know how to cope with their negative thoughts, anxiety, and fear. The three most important elements to strengthen our mind in CrossFit are focus, motivation, and confidence. By setting goals every day and reminding ourselves of our overall goal of why we doing CrossFit, we will be motivated and energized to give our workout 100% of hard work. Motivation is not enough, being confident is very important. knowing our own strength and practicing self-talk such as motivational statements "come on, you can do it" would help us to be confident. Finally, focus, in order to be focused, we need to clear all the distractions in our mind.
Therefore, I designed a CrossFit mind journal as a pre-workout journal to help you strengthen your mind by keeping you focused, motivated and confident. This journal is designed to clear your mind and keep you focused as well as a progression tracker to track your journey in CrossFit. Each day, before training you will start by filling your workout and start the exercise of the day. These exercises required you to write to express your feelings on the paper and be more conscious of how you are feeling, acknowledge them, and release them.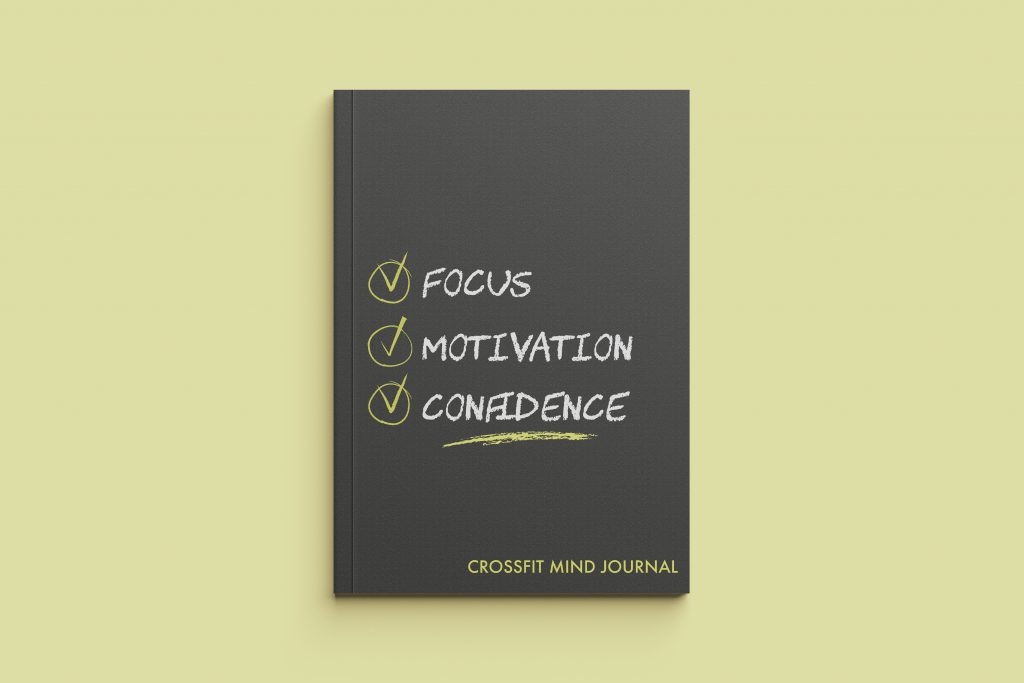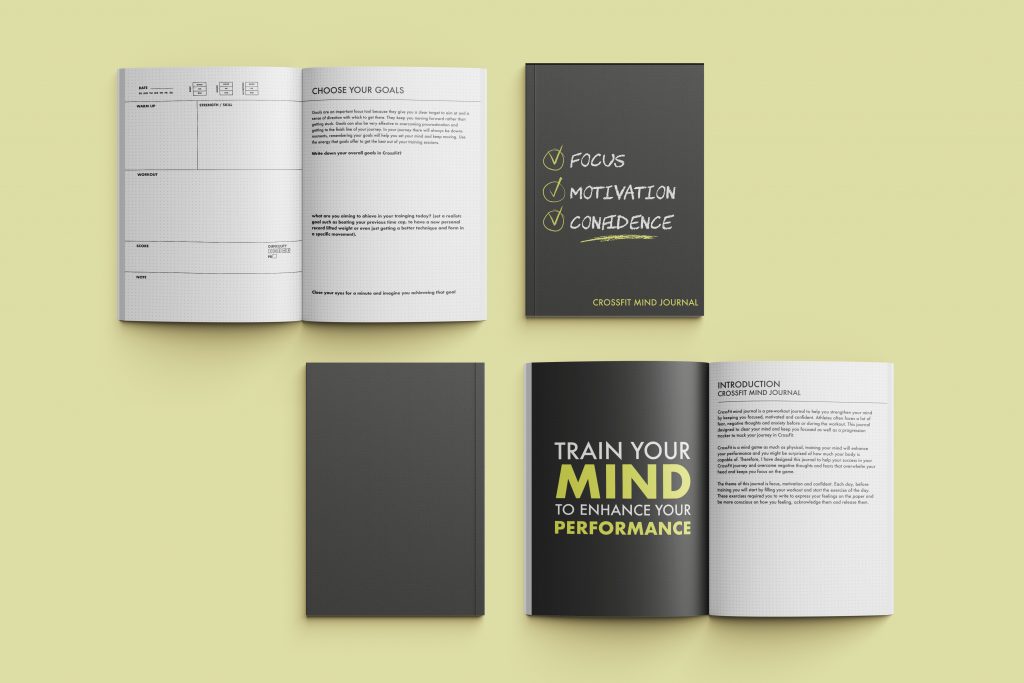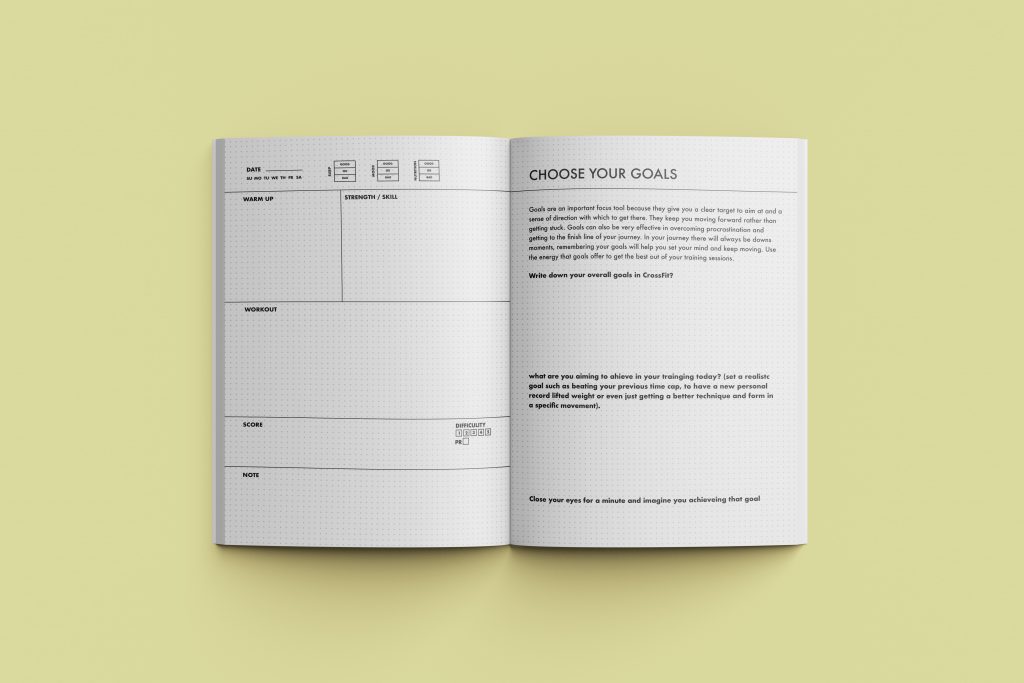 INSPIRATIONS