For this prompt, I chose to explore printmaking, specifically block printing.
After experimenting with the material, I needed to create an outcome that related to origin in some way. I decided to look at origin from multiple perspectives, the origin of this practice specifically, the origin of my practice, my origin.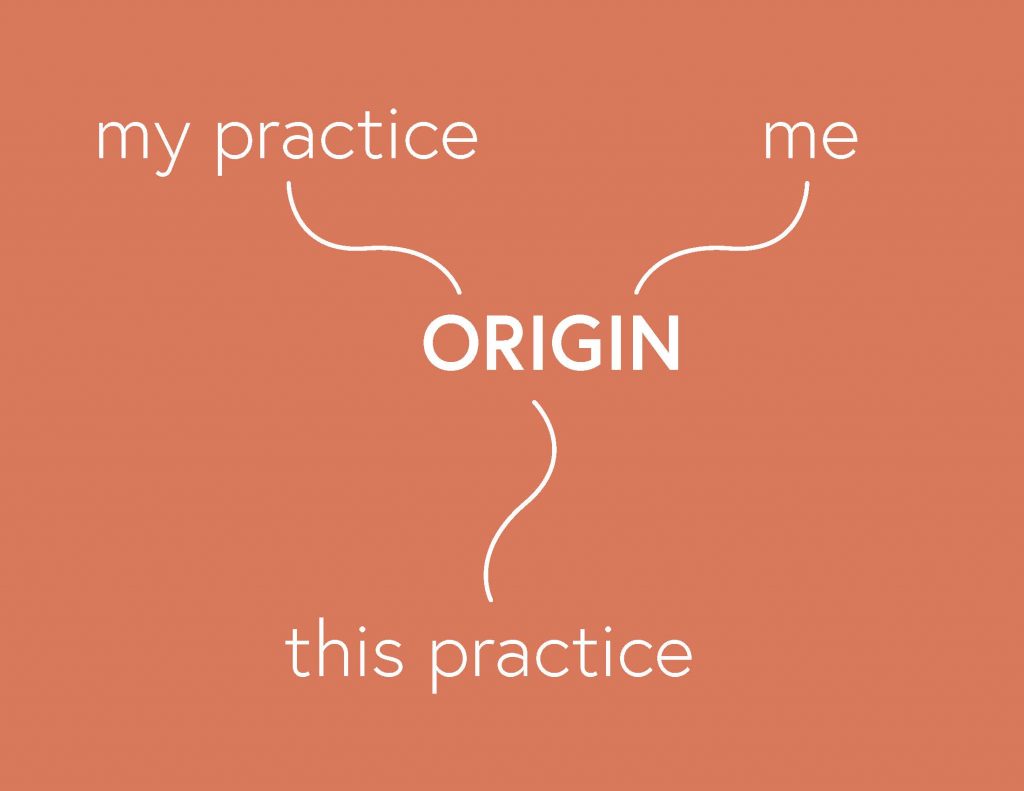 The practice of block printing is said to have started in China. It led to the printing of books and even to moveable type. This practice allowed for multiple copies to be made and for information to be spread widely.
My practice in design started before I got to my undergraduate university; however, I started college as undecided, without a declared major. After a semester, I decided I wanted to enroll in a color theory class, a class for Visual Communication majors. I enrolled and declared my major. In this class we used Color-Aid paper to understand the relationships colors had to each other and to make compositions.
A very normal way to look at my origin is to look at where I was born, Brazil. It is where I spent most of my life and where my family is. I also believe that who I am today came from Brazil, but also from Chicago (where I studied for my undergrad).
Combining all these different origins, I decided to make postcards (which in themselves have a relationship to origin and where they come from). The shape of postcards came from printmaking, the idea of making multiples and sending them into the world. The paper I used is the Color-Aid paper I still had from my first Visual Communication class. And, finally, the content speaks to my country of origin and to the idea of using printmaking for social and political messages.