I selected Arabic Calligraphy, the "Al-Diwani" style as my daily practice. 4 years ago, I have attended a workshop in the Al-Diwani Calligraphy and enjoyed it so much, but I haven't practiced it then. I have always been passionate to learn Calligraphy, so I took this chance and opportunity to start practicing it. 
My daily practice process
I Started my practice using an educational method book called "Alkhat Al-Diwani". Each page shows the steps of drawing each individual letter, and understanding the concept of scale in the Diwani Script by using dots to measure the length, width, and extension of the Arabic letters. And, it includes some tracing exercises which help me in understanding the steps and practicing the movement of the pen.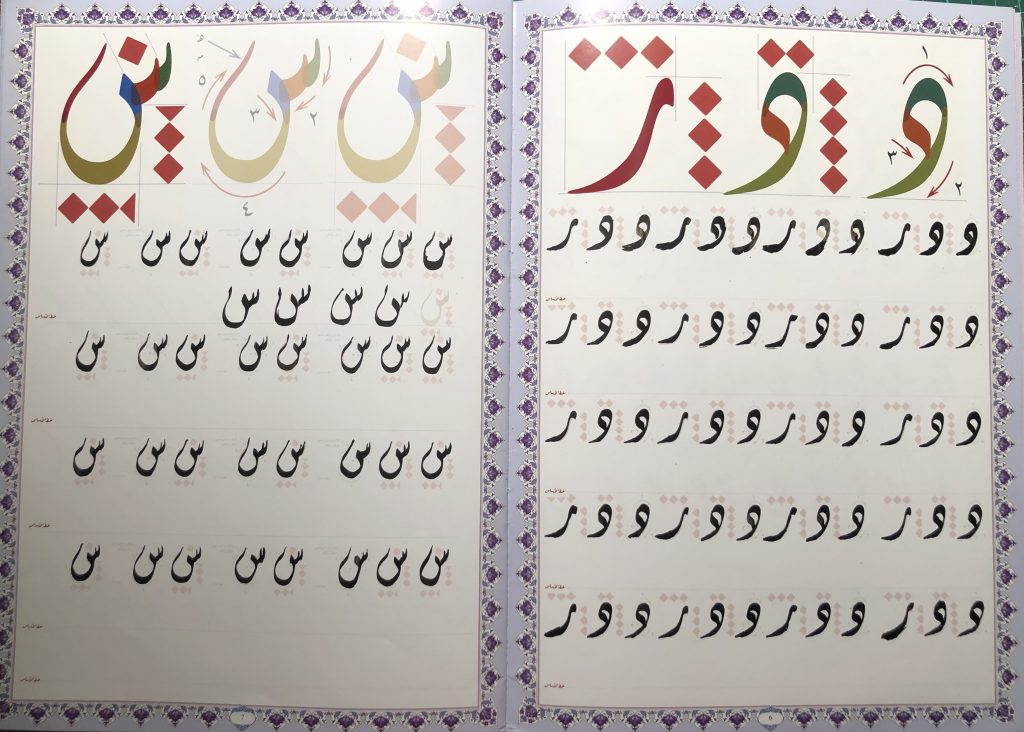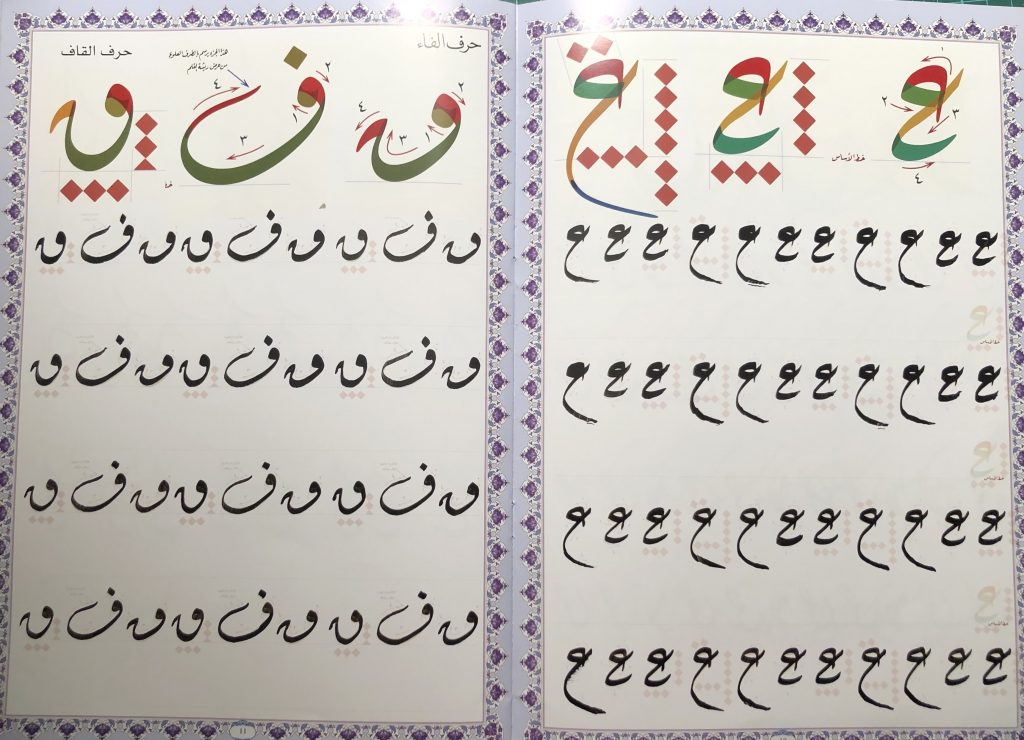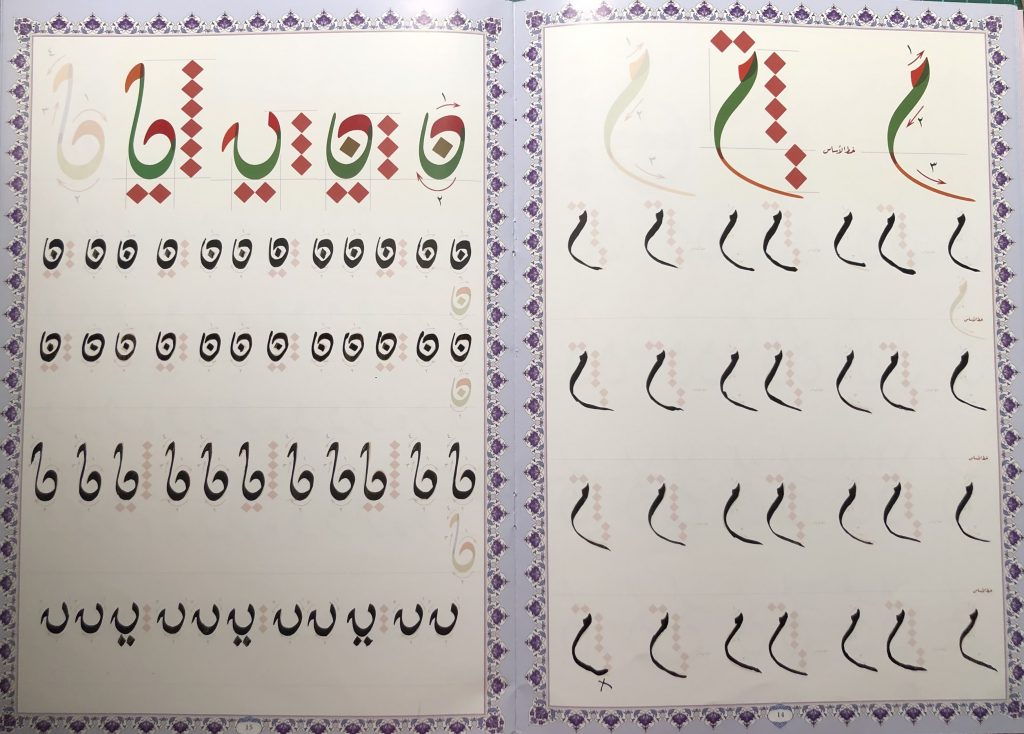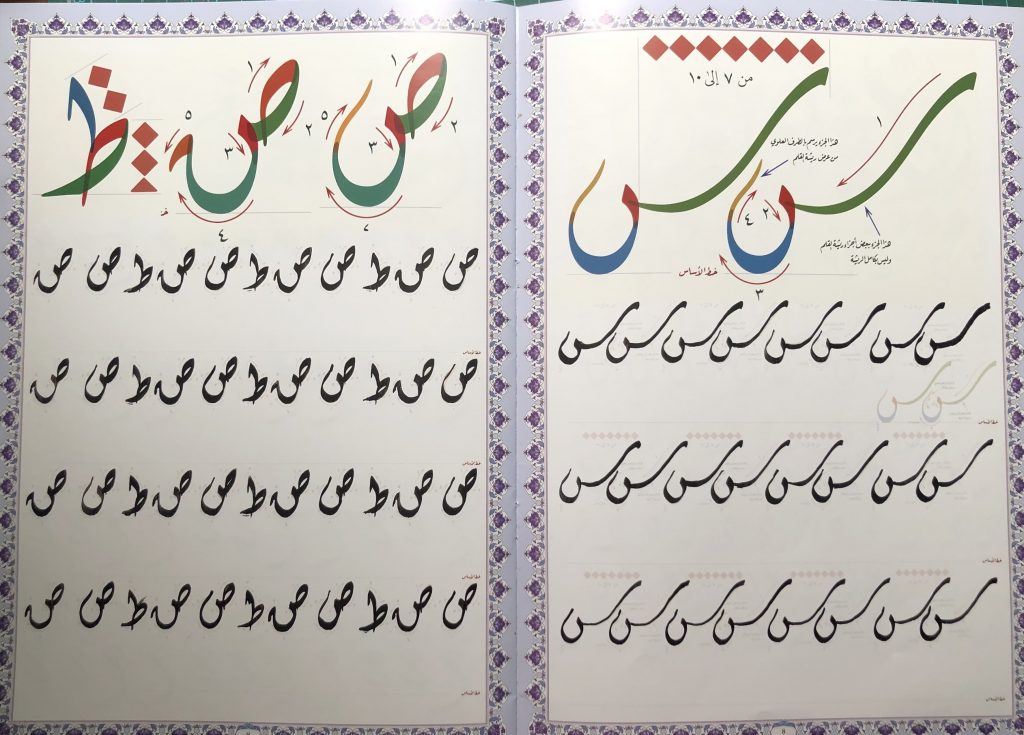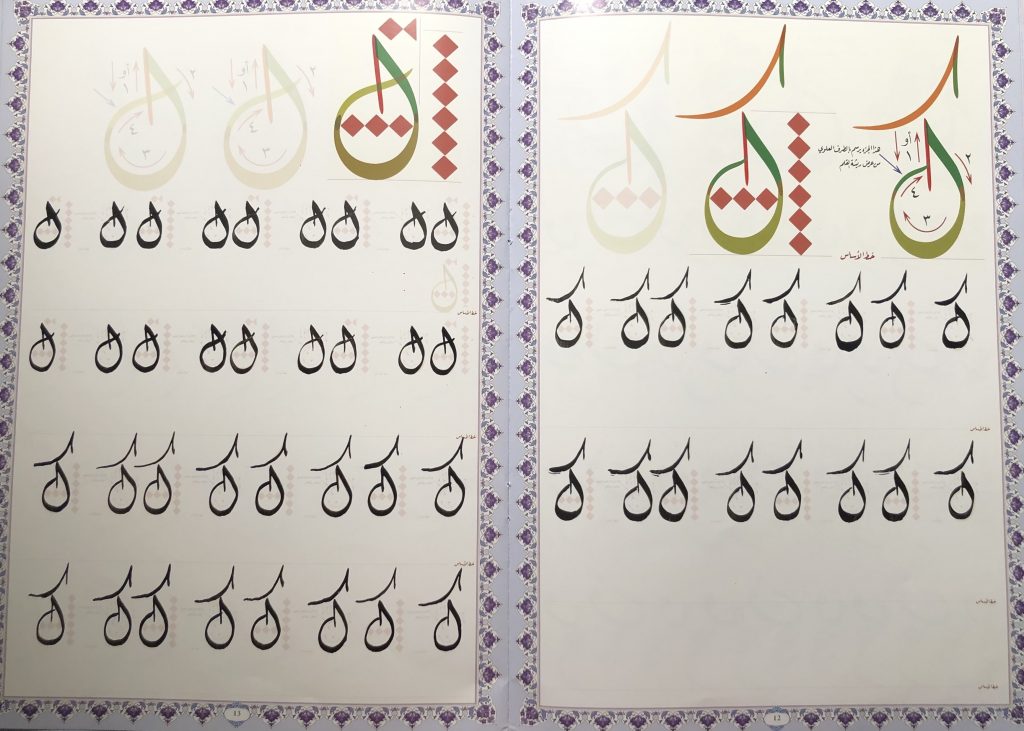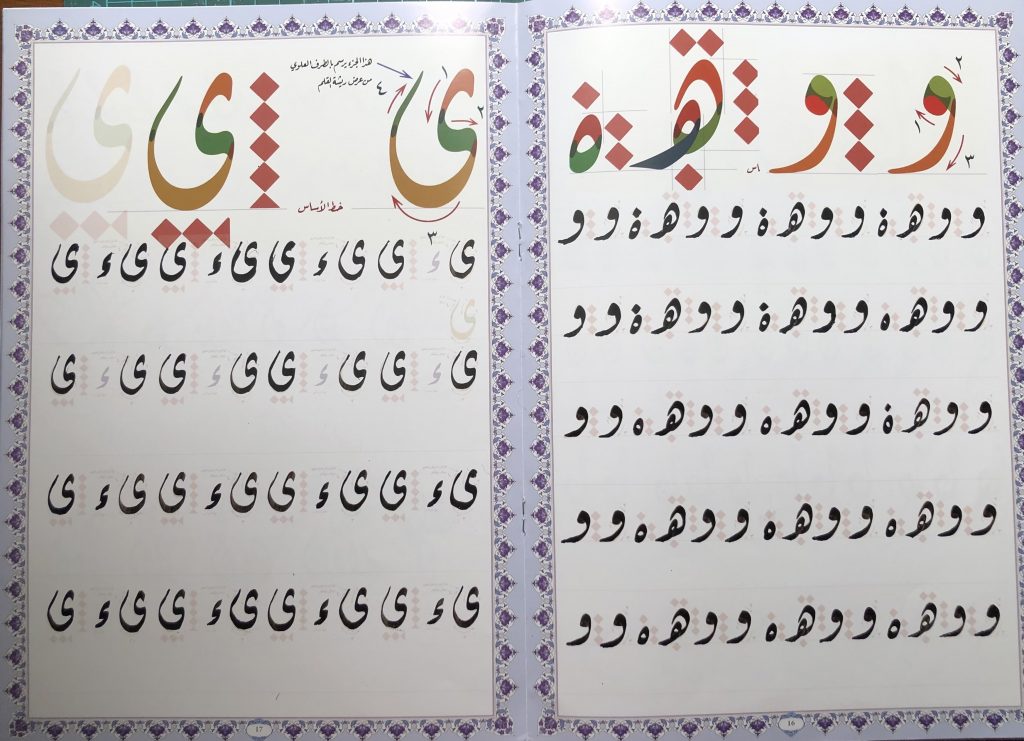 After that, I practiced on graphic papers, which was a helpful tool to accurately measure the distance of the strokes vertically and horizontally.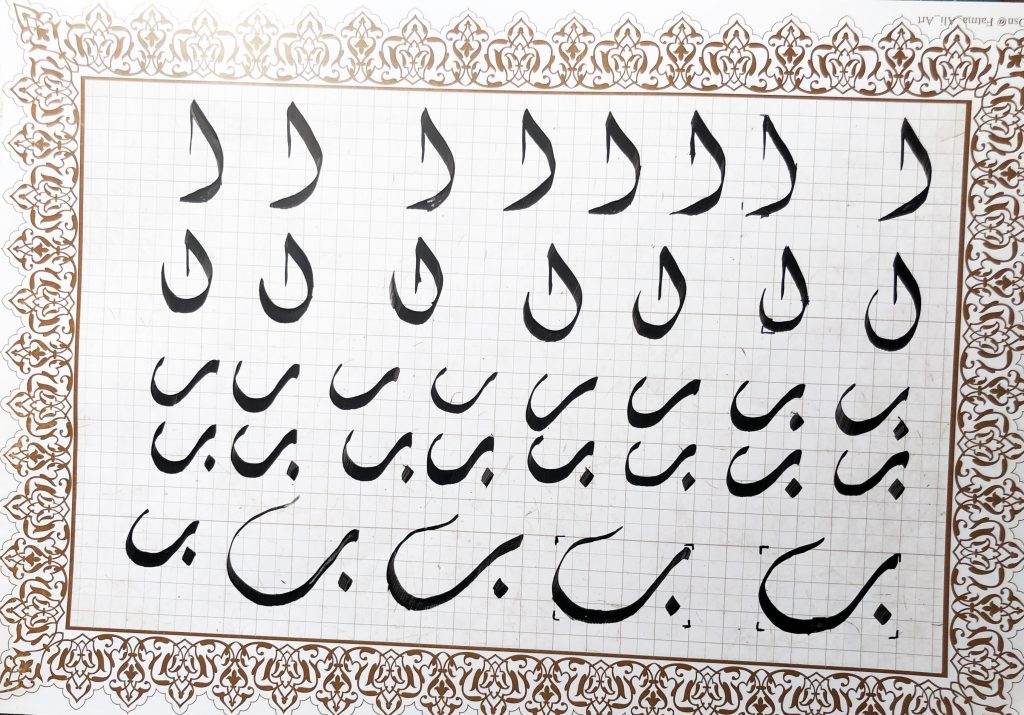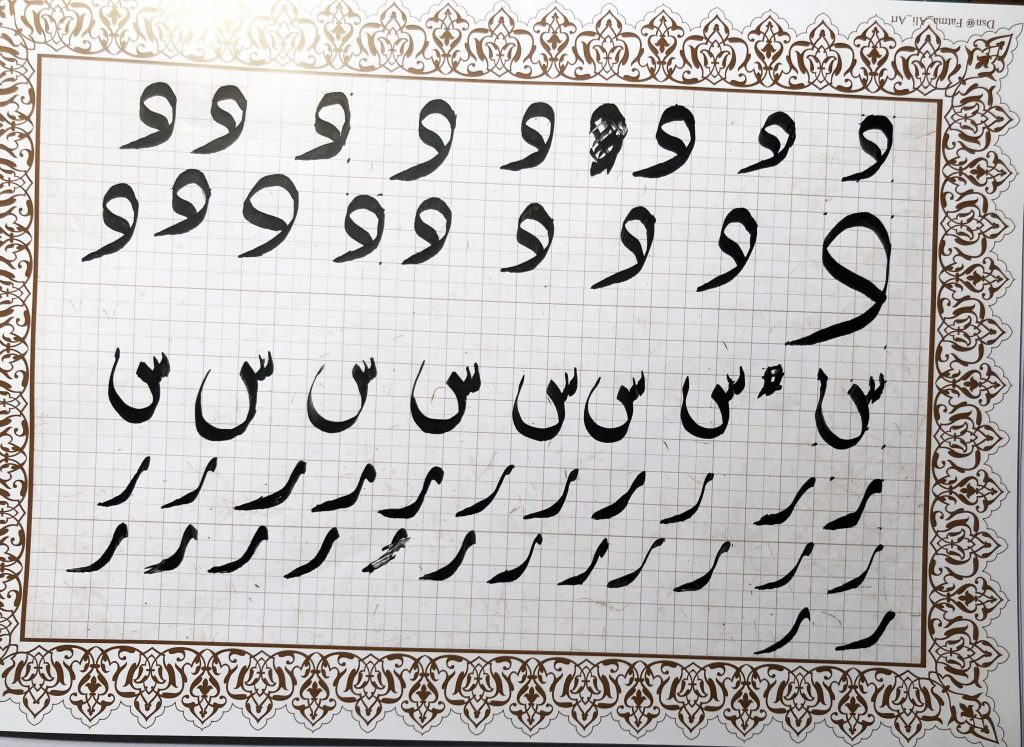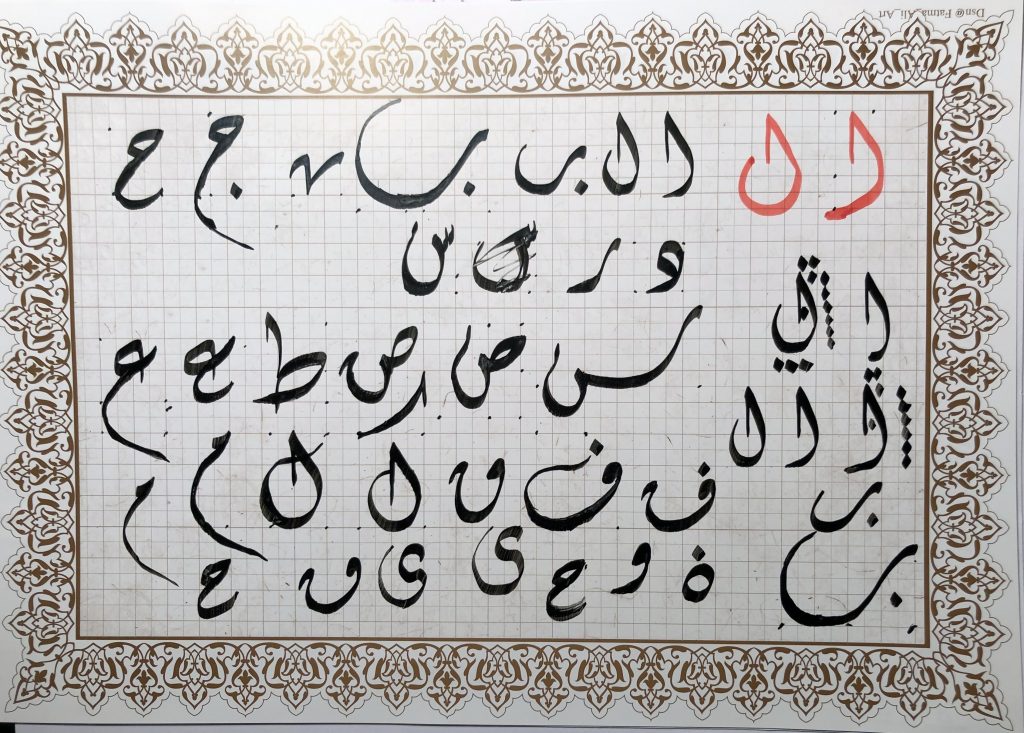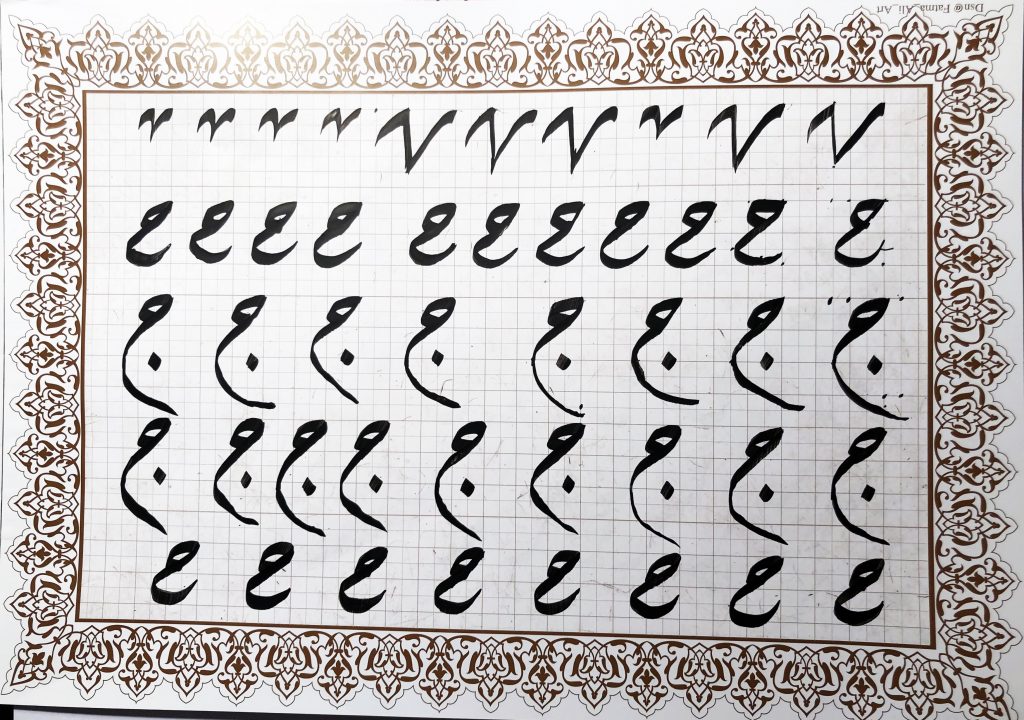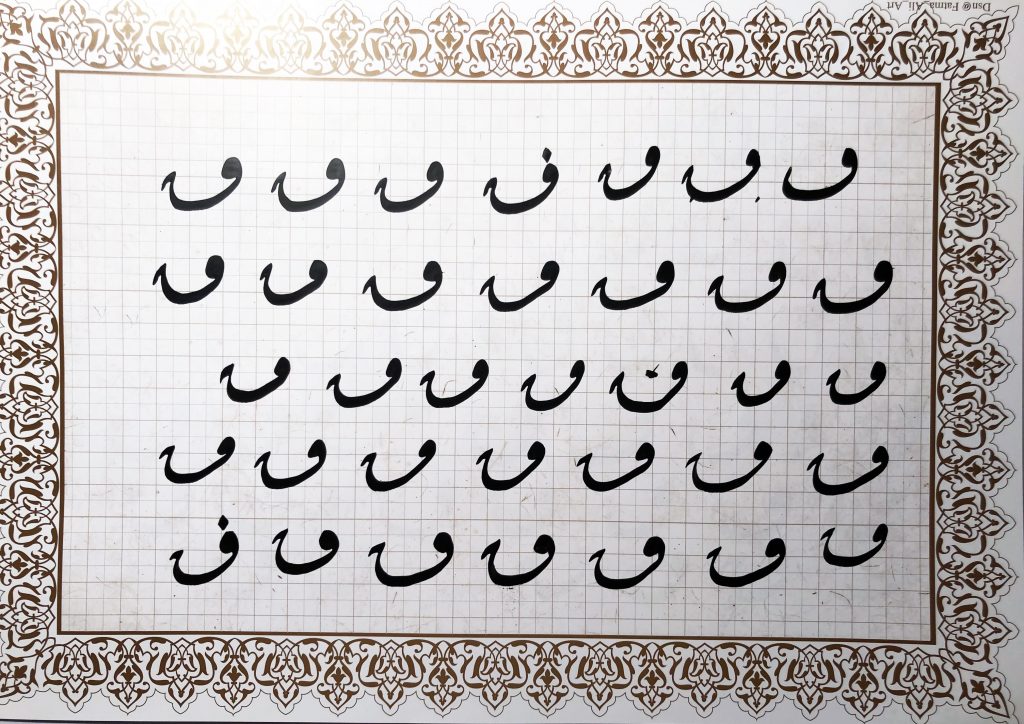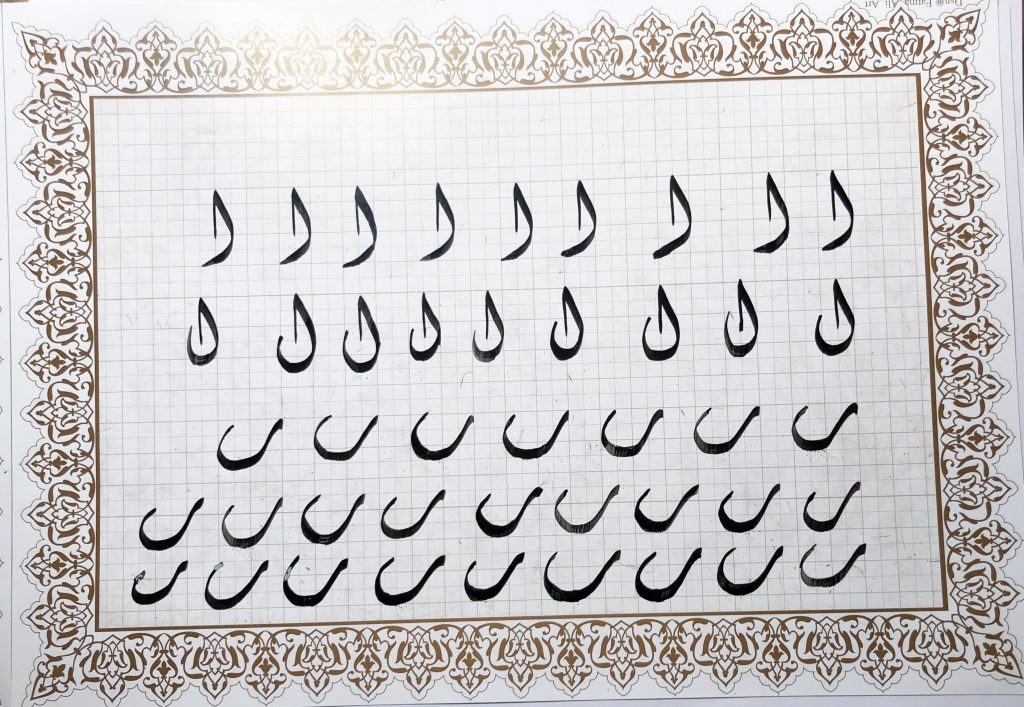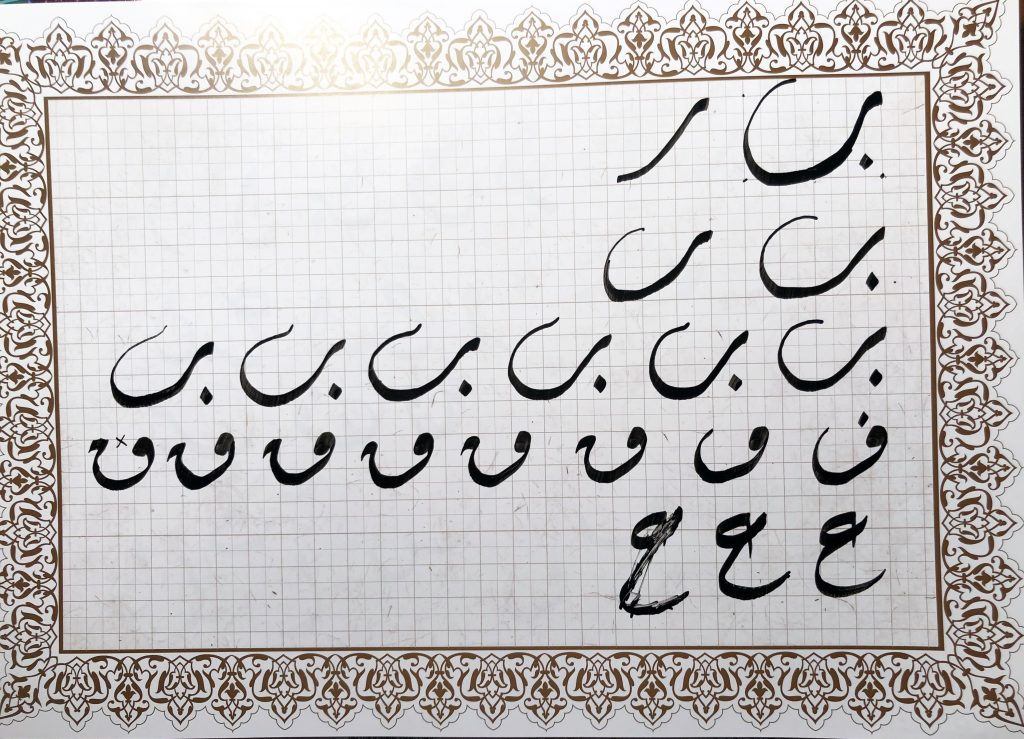 Finally, I started practicing on the main baseline with 6 dots on the right side as guidance to indicate the starting point of drawing the letter.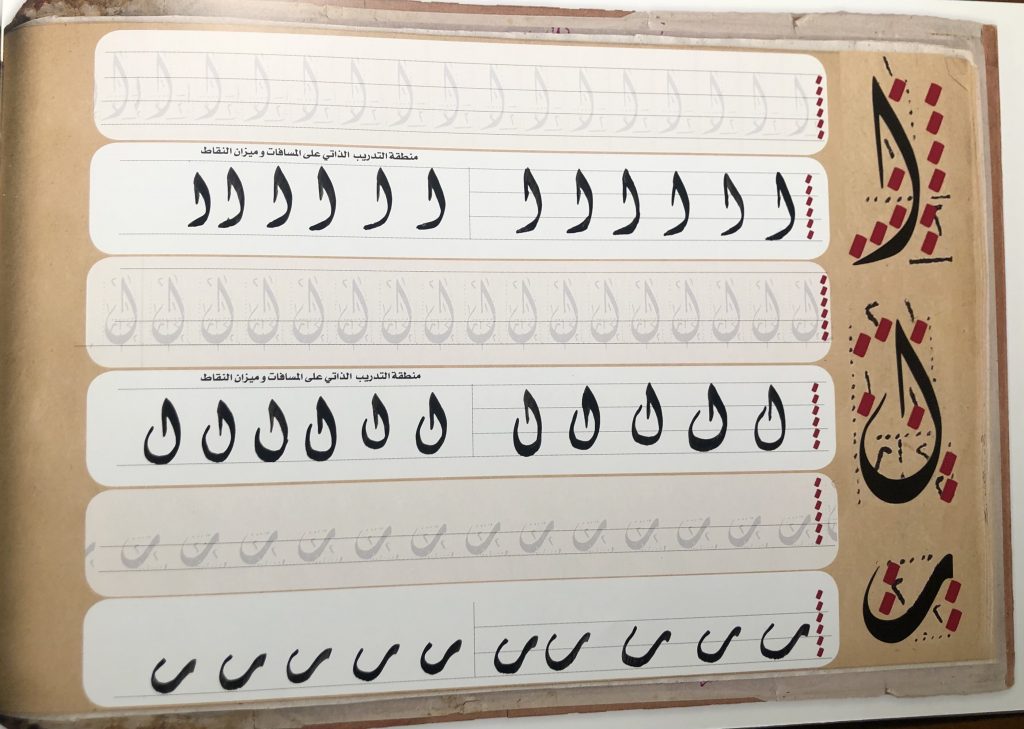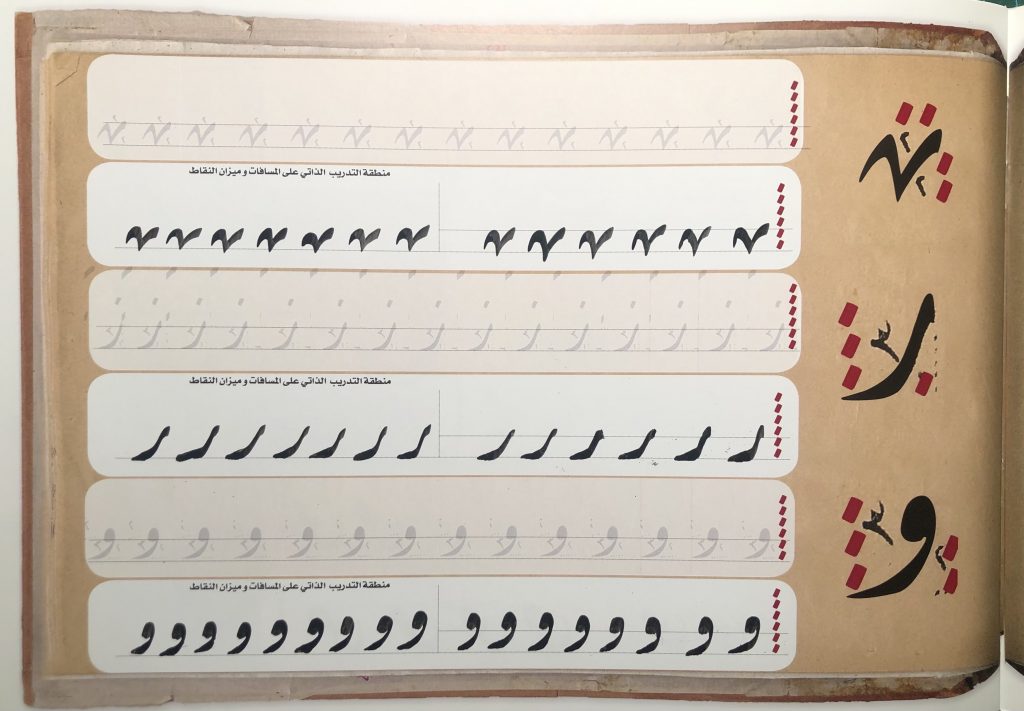 Challenges
I have faced a lot of challenges through my practice. The movement of the pen was the most challenging part to me, changing directions and angels of the pen to create a contrast of the strokes in a precise way while being careful with the scale of the letter. Being patient with the process is another challenging part, there are 33 letters in Al-Diwani calligraphy, and each letter has different forms and individual measurements, which takes a long time to practice. 
Final outcome
Before I started my daily practice, I have drawn some letters to see how much I remember since the workshop. I also did that at the end of the two weeks of practice, and I was so amazed by my process in such a short time. The outcome looks clean, the contrast of the strokes, better proportion, and the curve strokes look defined enough.  However, I could still see a lot of mistakes in the final outcome. It's definitely not a skill to be learned overnight and needs a lot of patience and dedication for long period in order to advance my level, therefore I am looking to continue my practice and see where the journey takes me.    
Theme of origin
The Arabic Calligraphy was originally derived from the holy Quran and evolved into different styles across the eras. Calligraphers have been inspired by the Arabic Language and they are expressing this language as a kind of unique art through traditional and contemporary art. However, The Arabic language and culture throughout Kuwait and the Middle East are lacking in its artwork. Today, many designers in Arab countries are ignoring the Arabic language. This is a large reason for my motivation to practice Arabic Calligraphy, and it's a way to step back into my roots and discover something about myself as an Arab and a designer.