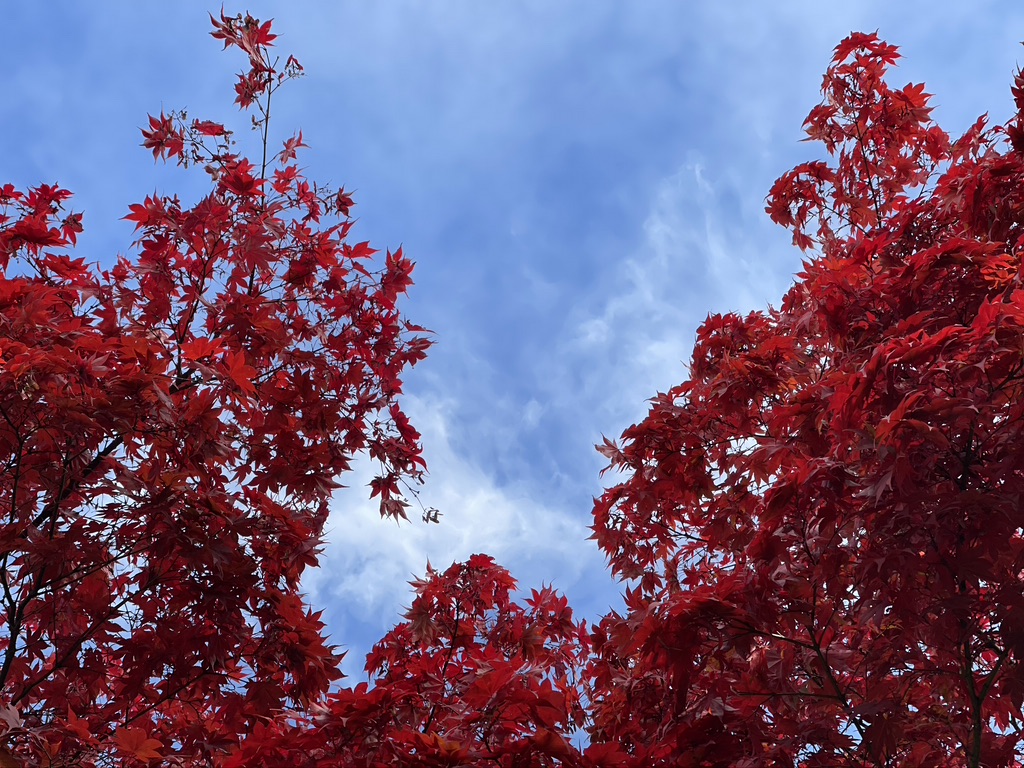 Still struggling with the problem of dehydration, one more try has been done.
Yun and I went to the central park and tried to lock the colour and the smell of time, we tried to take the freshness as soon as possible.
We tried to hammer the patterns, colour, smell to the fabric/paper/ wood panel.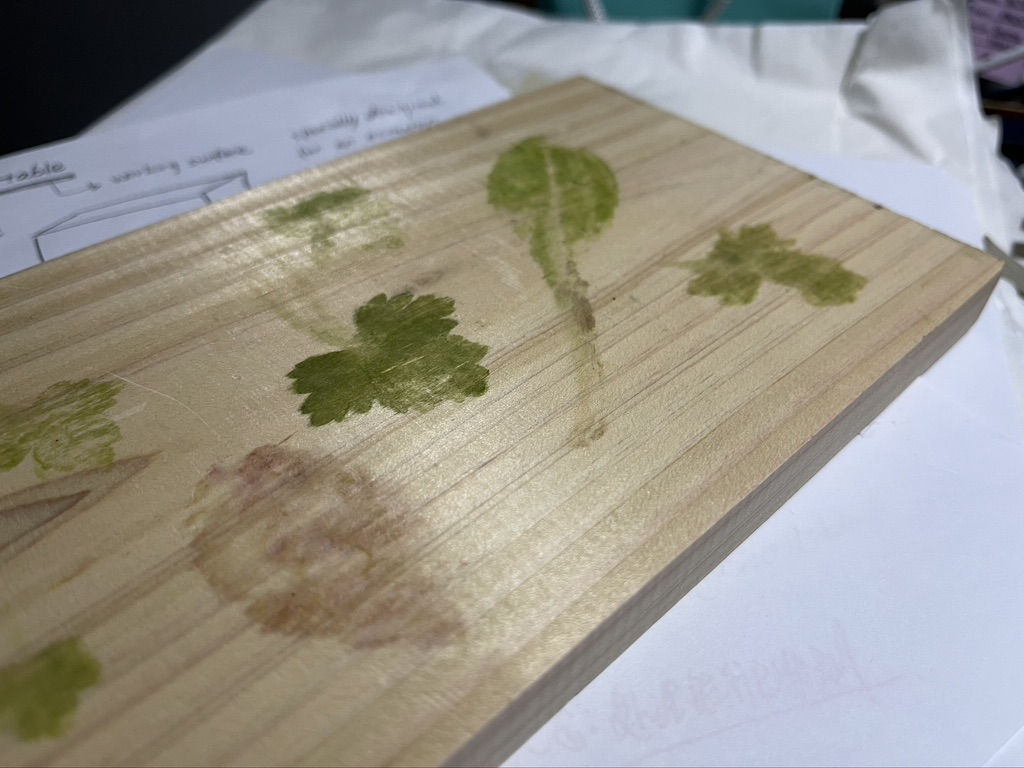 The result doesn't seem like what I expected. There are several reasons that may affect it: material of the hammer, characteristics of the leaves, the colour of the leaves, quality of the printing material. Research fails sometimes.
It was hard for me to satisfy myself. I can't tell if I'm satisfied with what I made. I've been working with ceramics for over a month, but I don't think there are many projects I'm satisfied with. This week when I was sitting in the class, everyone is working on their own projects, either a plate, a vase, or a cup. I am the only one starring at the clay and doing nothing. I don't know what I'll make or what I want. I stopped there for a long time. Then I grabbed a small piece of clay and started sculpting without thought. This time, the weird irregular-shaped pear shows me the satisfaction of making without thought but with emotions.

My aesthetic point: irregular, 随心所欲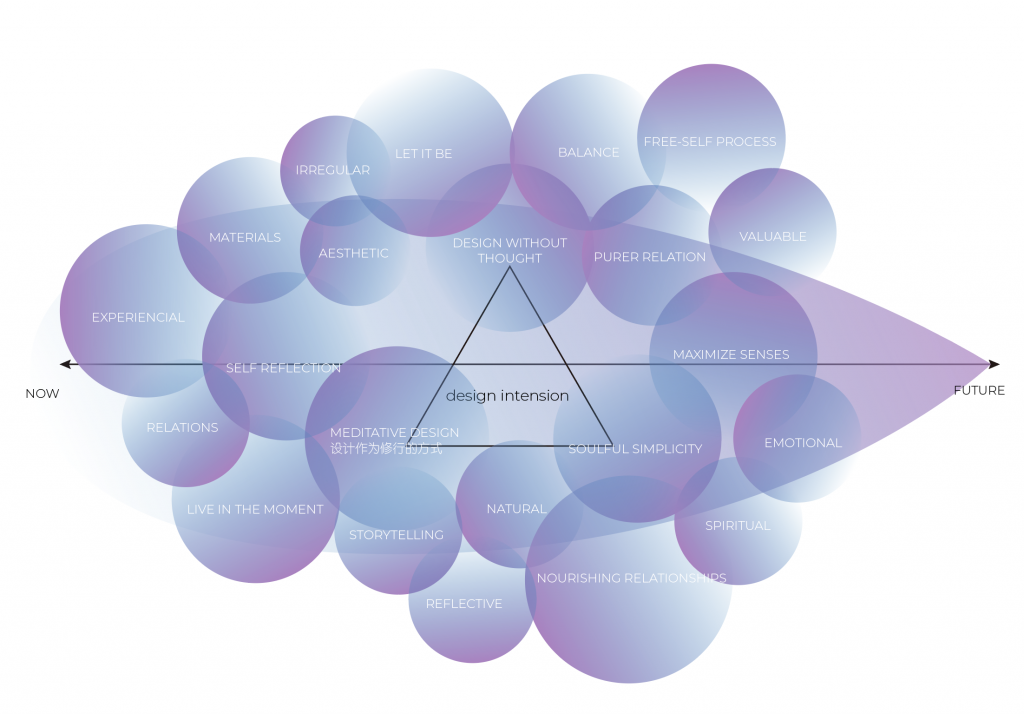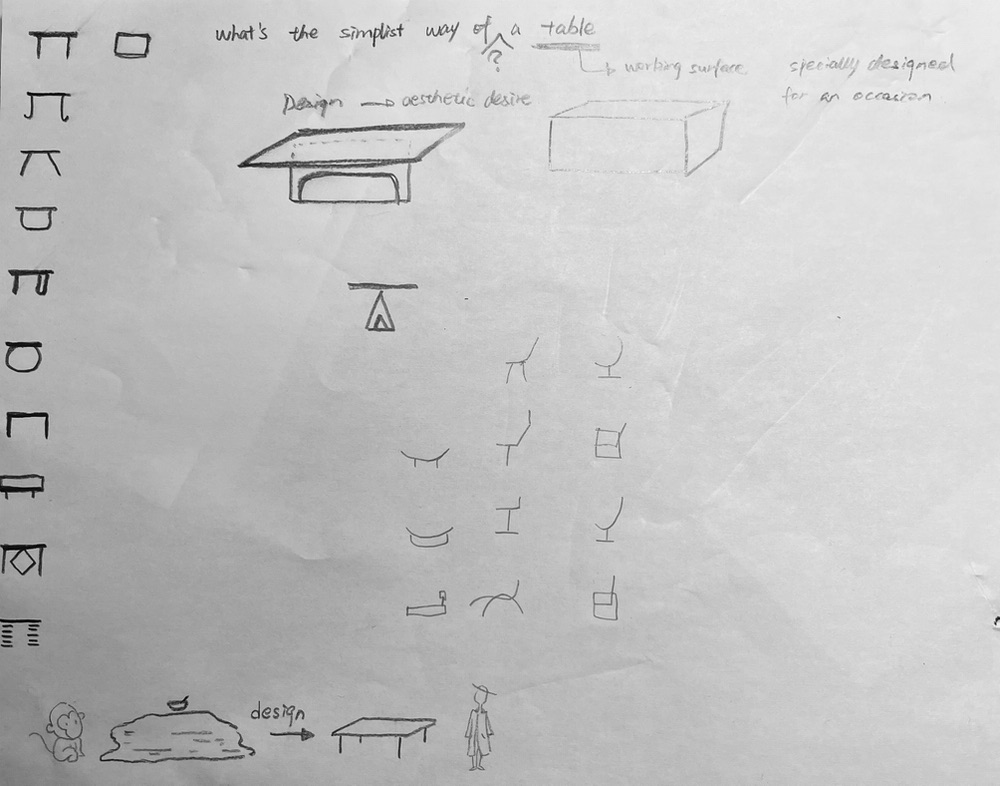 What is the simplest way of design?
I was wondering and questioning myself. In ancient times, before people know how to design, they find a flat stone and use it as a table. As their intelligence improves, the functional and aesthetical desire takes place and there comes the idea, human-based design.
I always use the table as an example or starting point of thinking. I block myself to some specific product that limits my thinking in a way of having the freedom of testing new forms.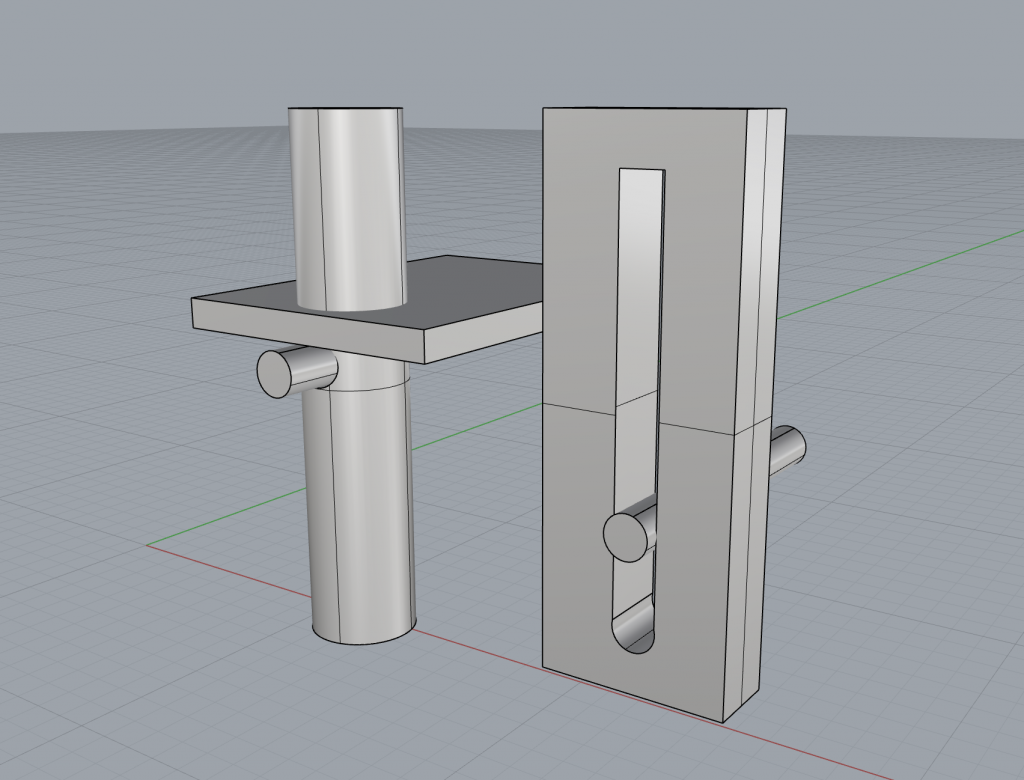 some way I can try for the next step. Also using the draw knife to shape the irregular aesthetics is a great way to experience.